A Sparkling Garden Beauty (Muhlenbergia)
Ornamental grasses offer many outstanding blooms, large, small and in-between. But for downright dazzle, few can outshine a swath of flowering purple muhly grass.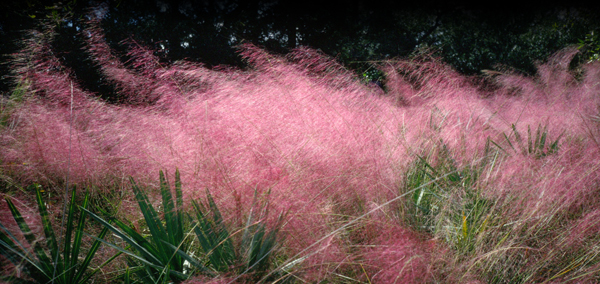 This American native is attractive all summer, with graceful clumps of slender, wiry, deep-green blades. But autumn is when it really shines, when masses of finely-divided inflorescences float in glittering clouds above the foliage. It's a traffic-stopping display, and it comes in several attractive forms.
Culture Notes
All our Muhlenbergia species will tolerate part shade or consistent moisture, but they're happiest in full sun with good drainage. Since all are Southwestern natives, it almost goes without saying that they're tough, easy to grow, and drought tolerant once established.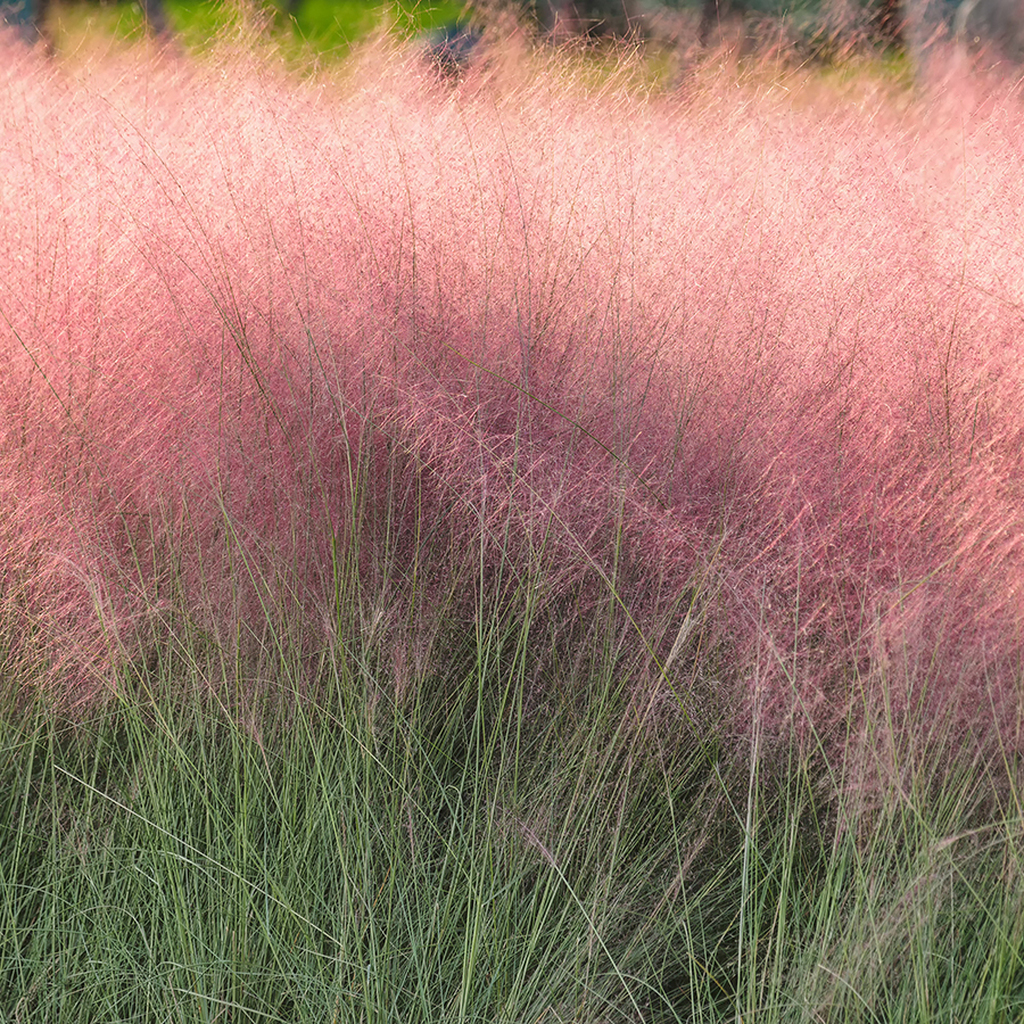 M. capillaris is the best-known species. Planted in drifts or sweeps, it makes a spectacular show. Height 3' in flower. Hardy in Zones 6 – 10.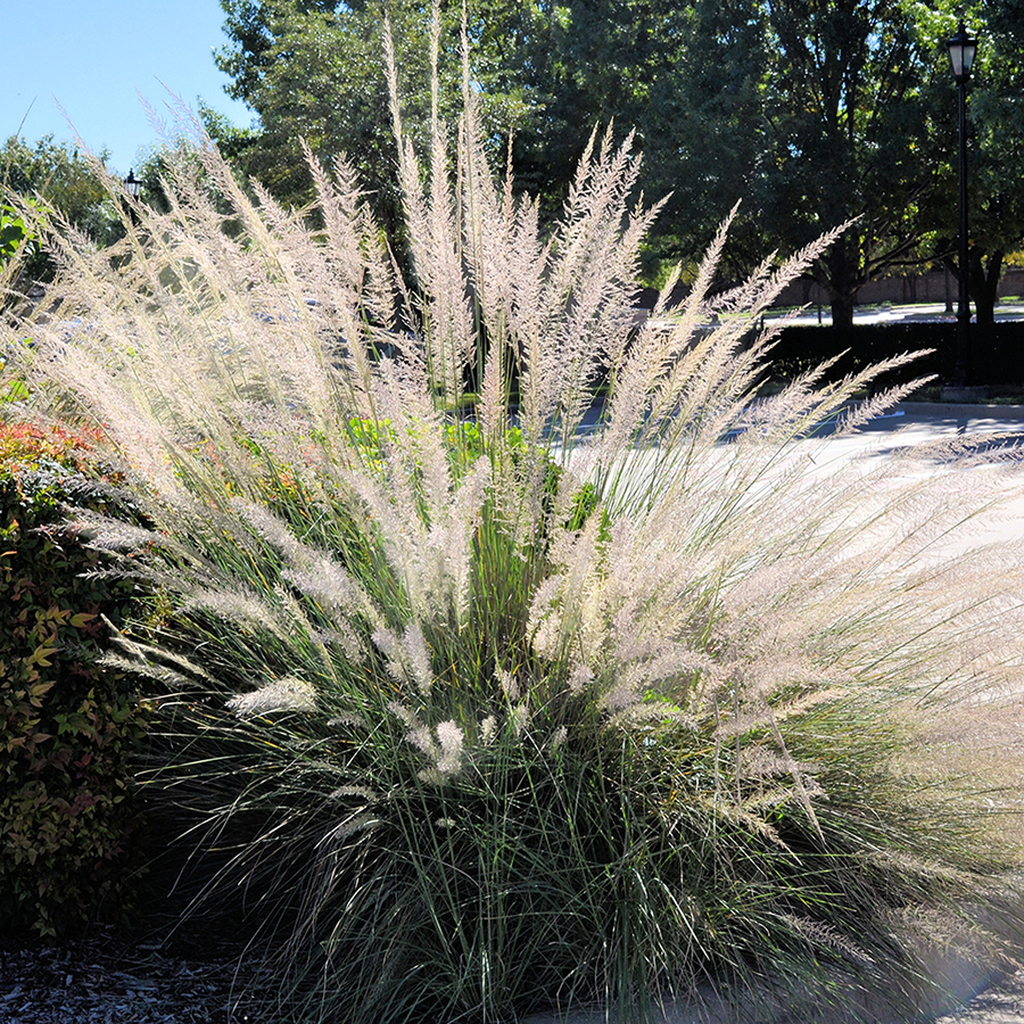 M. lindheimeri: Our tallest muhly forms four-foot clumps of fine, blue-green blades with a silver cast. Height 5' in flower. Hardy in Zones 6 – 10.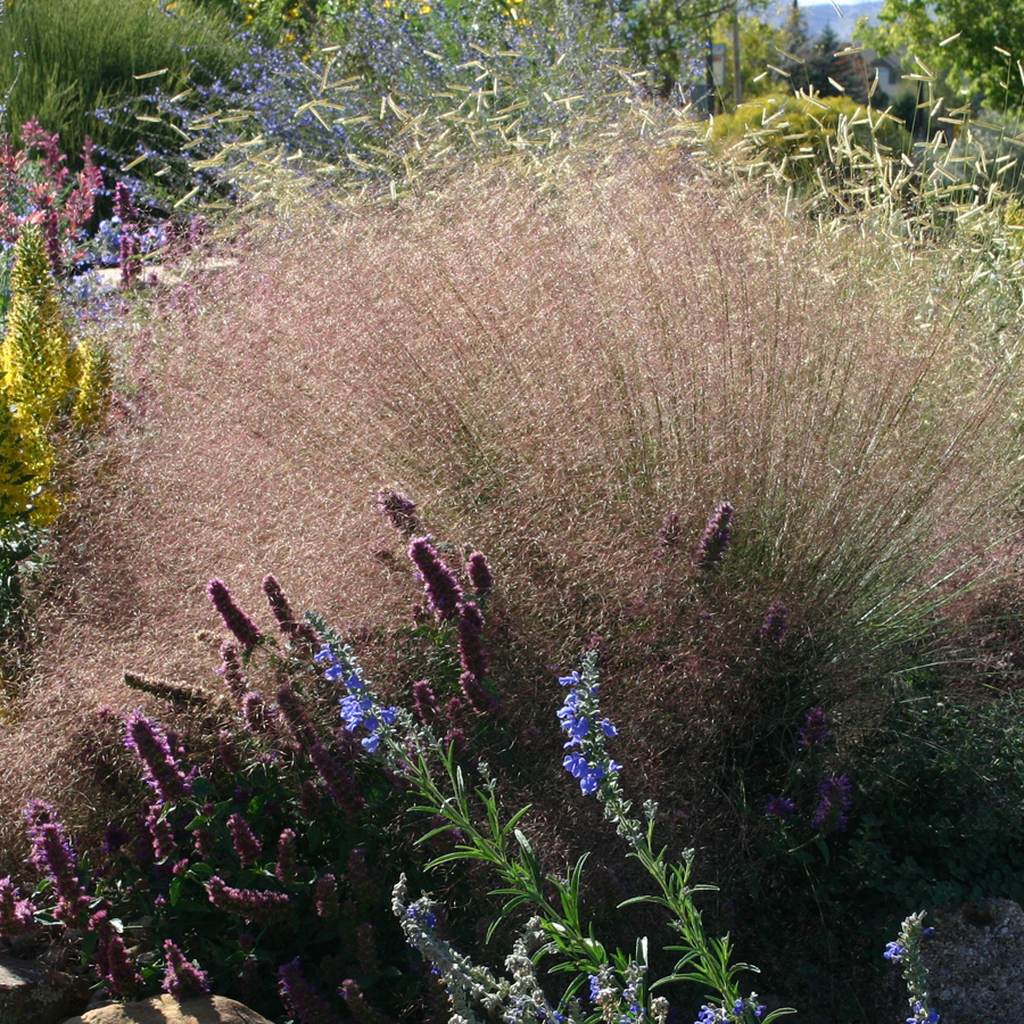 M. reverchonii Undaunted®, the hardiest of the lot, pushes this interesting genus' range farther north. Gleaming flower spikes make a great see-through scrim.
Height 2 – 3'. Hardy in Zones 5 – 9.
---
The Game of the Names
Muhlenbergia is named for a Pennsylvanian with a tongue-twisting German moniker: Pastor, educator and amateur botanist Gotthilf Heinrich Ernst Muhlenberg. His name also graces the humble bog turtle, Glypterismuhlenbergii.
The specific epithets also have stories to tell.
-- capillaris means fine or hairlike, as in "capillaries," the tiny blood vessels that deliver oxygen and nutrients to your body's extremities.
-- lindheimeri honors Jacob Lindheimer, a German-born naturalist who traveled and botanized widely in the American Southwest.
-- reverchonii pays homage to French botanist Julien Reverchon, who emigrated to Texas to study the flora. Or maybe he couldn't get good barbecue in France.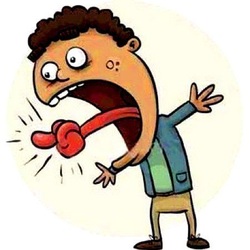 Don't be stubborn about muhly grass. Try them all! They come in easy-to-plant, quick-to-finish liners from Emerald Coast Growers – your easy choice!