Posted by Emerald Coast Growers on Oct 13th 2023
Now that we've learned how vital pollinators and native plants are, gardeners and designers want to welcome them with open arms...and wallets.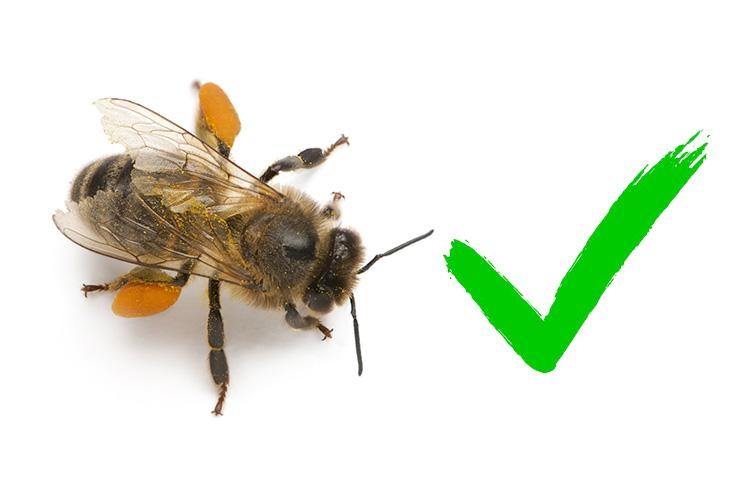 Savvy growers can respond to gardeners' expanding pollinator and native plant awareness by offering the reliable garden performance of economical, easy-to-grow Echinacea purpurea. It's a win for the birds, the bees, and your bottom line.
Also known as "coneflower" this North American native showcases an enticing nectar-filled central cone surrounded by cheerful, daisy-like petals. Well-placed plants are long-lived and long-blooming, excellent as cut flowers. Nature-friendly gardeners leave a few blooms to dry in place as finches and other small birds appreciate the winter seed buffet.
An essential component of the sunny perennial garden and a bright pop of color for mixed containers, coneflowers are resilient. Drought and heat-tolerant once established, Echinacea withstands most soil types and a range of climates. Plant in full sun for tight, compact plants.
We've selected four of our most popular for a deeper look. These seed-grown varieties are classics, known and loved for their strong performance in the perennial garden.
---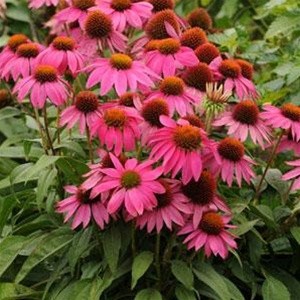 An All-America Selections Winner!
Bright rose-purple flowers that hold their color well. Highly floriferous.
Height: 24"
Zones 3-9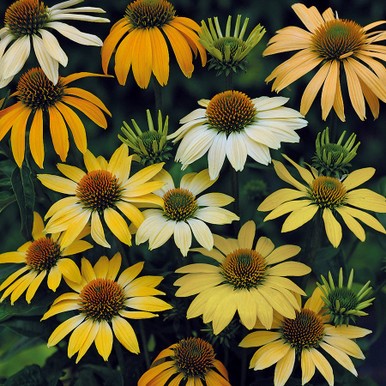 A sturdy winner from Jelitto!
Big, cheerful flowers range from the palest butter yellow to the richest deep gold, all with bright orange spiky centers.
Height: 24-30"
Zones 4-9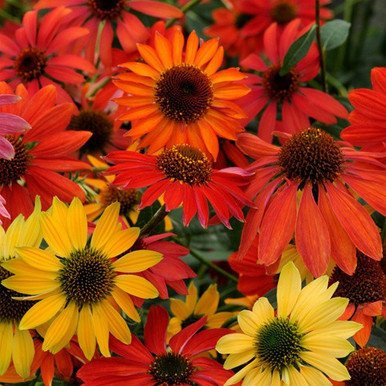 Fleuroselect and AAS winner!
A colorful and popular seed mix of vibrant gold, scarlet, orange, rosy-red, cream, purple, and yellow shades.
Height 24-30"
Zones 4-9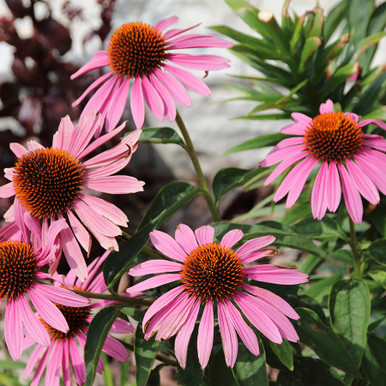 1998's Perennial Plant of the Year!
This carefree, classic coneflower sports an improved pink/purple color and a horizontal flower form.
Height 36-48"
Zones 3-9
---
Help gardeners help our buzzing, flying friends with high-value, high-impact, ready-to-ship Echinacea liners from Emerald Coast Growers – your easy choice!