Posted by John Friel on Sep 21st 2022
We're best known for our vast selection of hardy plants – perennials, ornamental grasses, even a few shrubs. But we have a soft spot for tender plants, too.
---
The T-REX™ series, from the world-class breeders at Terra Nova Nurseries, is like nothing else you can pot up. They're guaranteed to turn heads wherever their bold leaves and cool flowers are deployed. They make gorgeous containers, indoors or out, and are equally at home in full shade in the border.
T-REX™ varieties provide constant color. Outdoors, they're surprisingly cold tolerant – but no, they can't handle a freeze. Our first crop of liners is ready now for fall planting, with a follow-up in February for spring production.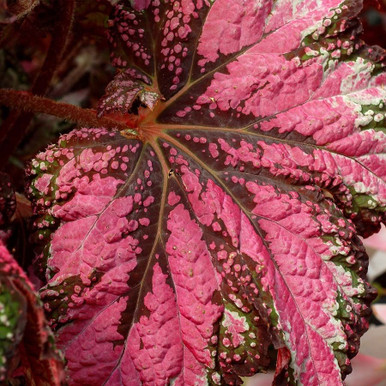 Begonia rex-cultorum 'Dancing Peacock'
Really struts its stuff! A big, bushy plant. Palmate leaves are splashed with rose, purple, silver and olive green.
Height 24"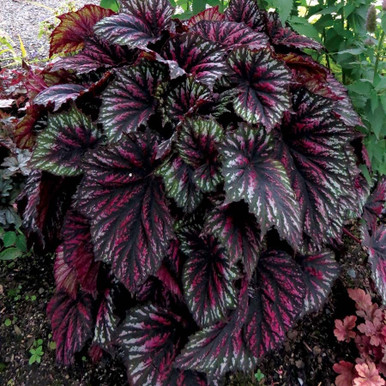 Begonia rex-cultorum 'Painter's Palette' PP25017
Darkly elegant foliage, red and green with a charcoal wash and silver/white edge accents. The name describes the leaf shape.
Height 16"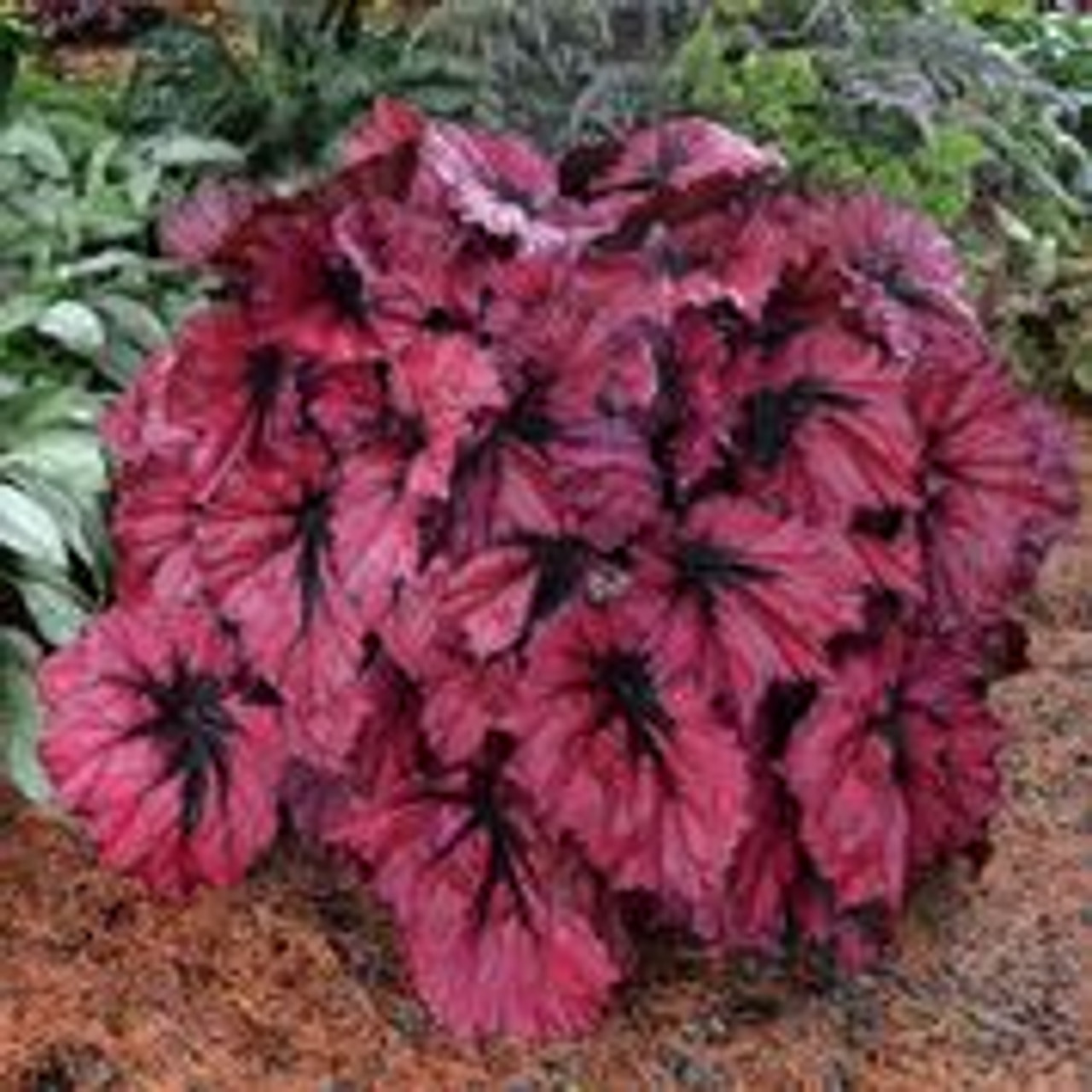 Begonia rex-cultorum 'Ruby Slippers' PP24992
Eye-popping foliage! Big, glossy, ruby-red leaves with bold black central accent stripes. A truly striking plant.
Height 16"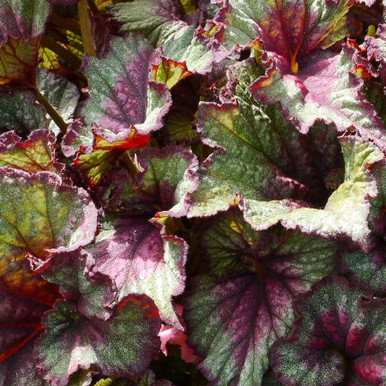 Begonia rex-cultorum Stardust PP28647 A galaxy of colors! Fresh-green, burgundy and violet leaves dotted with creamy white. Large, mounding habit.
Height 24"
---
Begonia Backstory:
This sprawling genus of over 2,000 species is native to numerous tropical regions, including the Americas. It's named in honor of Michel Begon, a French government official of the 17th century, who commissioned botanical expeditions.

---
You don't need to sponsor an explorer to get the exotic look and sturdy performance of T-REX™ Begonias.
They come to you in 72-cell liners from Emerald Coast Growers – your easy choice!