Posted by Emerald Coast Growers on May 17th 2023
That's Calamagrostis arundinacea var. brachytricha Caspian, if you want to get technical. By any name, it's among the most underappreciated grasses we grow.
Caspian is a full figured, fat flowering phenomenon. Unlike other feather reed grasses, this one's a warm season, fall blooming form that flourishes in heat and has great salt tolerance too.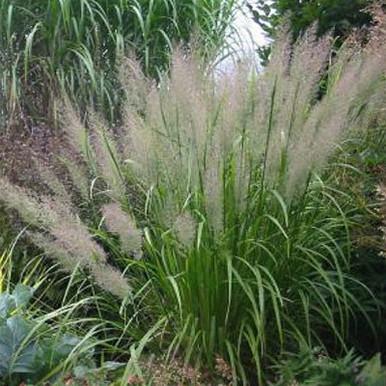 The rest of the genus has pretty flowers, but these top 'em all. Its generously sized plumes start pale pink and mature to a bright clean white.
Caspian grows to four feet tall, a good versatile size. It stands strongly upright and is cold hardy all the way to Zone 4.
Help us correct this mysterious oversight. Let's spread the word and show Caspian a little love. Your customers will thank you!
---
Expand your ornamental grass horizons with Calamagrostis Caspian in easy transplanting, fast finishing 38-cell starter plugs from Emerald Coast Growers – your easy choice!