Posted by Emerald Coast Growers on May 23rd 2023
We're big fans of Carex. Our 32 varieties - yes, 32 varieties! - occupy four pages of our catalog. We're hooked!
Let's take a look at four summer blooming beauties from the ColorGrass® series that were picked precisely for perfect pot performance.
Irresistible at retail, the trademark upright/cascading, clump forming habit of the ColorGrass® Collection means they can anchor stand-alone patio pots or serve as the filler or spiller in mixed containers. That form also makes them a fine candidate to edge a border in full sun or part shade.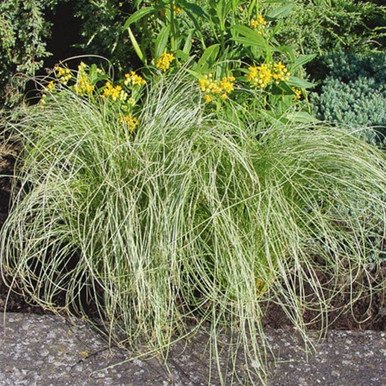 Seductively tousled tussocks of soft green, variegated foliage with twisting tips and an arching habit.
Height:10"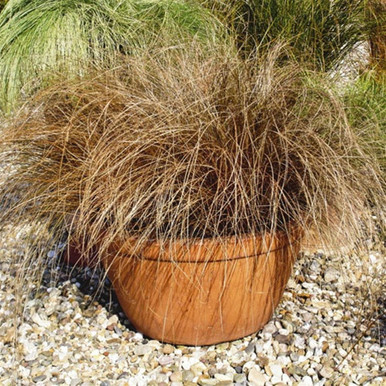 Don't let the name fool you, this pony is nicely tamed. Go ahead, stroke its mane of bronzy brown blades. You know you want to.
Height: 10"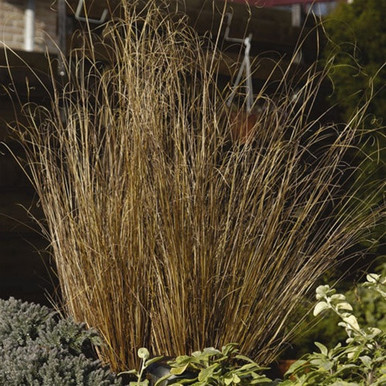 Finely textured red/bronze blades shoot upright and taper to thin, twisty tips. Prefers full sun.
Height: 24"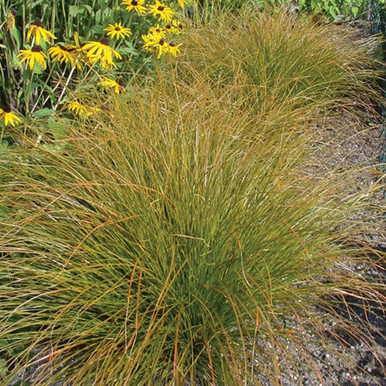 Slender, olive-green blades turn a unique orange hue in cooler temperatures. Forms attractive, fountain-like mounds. Cold hardy to Zone 6.
Height: 18-24"
---
Color your world with edge-y sedges! Choose easy to grow, hard to resist, Carex ColorGrass® in smooth planting, fast to the finish, 72-cell liners from Emerald Coast Growers – your easy choice!