CRITTERS IN THE GARDEN! Reality, Botany and Mythology (Echinacea)
Echinacea purpurea and hybrids
Of all the native plants that have gone from America's prairies to the world's gardens, few have a history to rival that of the purple coneflower.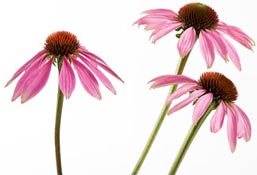 For many years gardeners had two choices: Pinky-purple, and Not-quite-white. Then came 2002, when breeder Jim Ault of Chicago introduced the first orange and yellow hybrids. That was the genus's Big Bang, and like the universe, it's still expanding.
Now, you can have your "purple" coneflowers in myriad hues, solids and bi colors, from white to fiery orange. You can choose single flat daisies, reflexed shuttlecocks or poofy poodle cuts. Plant sizes go from 18" to 4'. Some flowers are nearly 5" across, and many are fragrant!
---
How do you choose?
After trialing more than you'd believe, we're especially fond of these modern varieties:
Artisan™ Collection
Red Ombre and Soft Orange bloom in rich, saturated hues that mature to subtle antique shades, for a multicolor effect. Very uniform for consistent cropping. The first F1 hybrids from seed! Height 16-26". Hardy in Zones 5 – 9.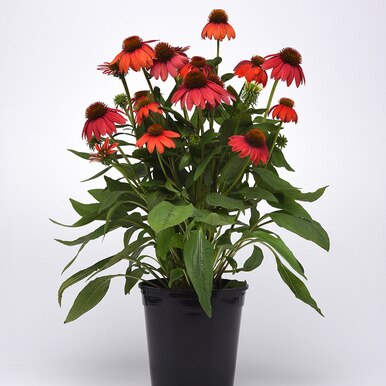 Red Ombre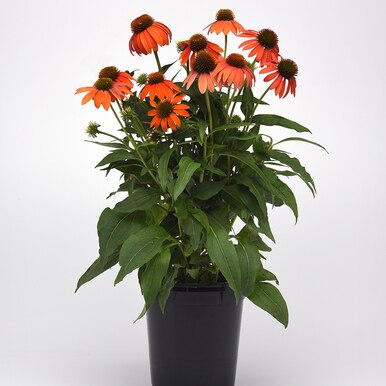 Soft Orange
---
Butterfly™ Series
Named for actual butterflies – which, by the way, are very fond of Echinacea. Great retail presentation in gallons. Hardy in Zones 5 – 9.
'Golden Skipper'PP28523 Gangs of bright lemon yellow blooms. Height 15 – 18".
'Postman'PP28524 Bright red petals age to watermelon. Height 16-26".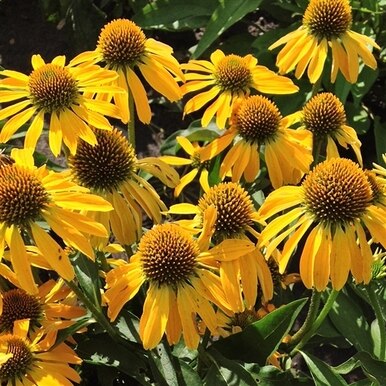 'Golden Skipper'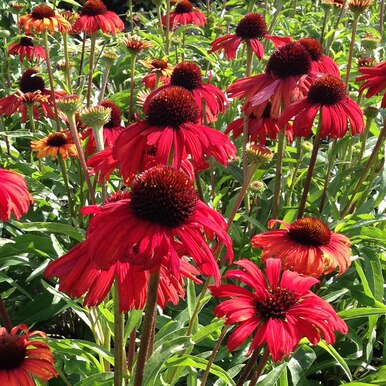 'Postman'
---
'Cheyenne Spirit' An economical seed-produced strain that blooms in a mix of gold, scarlet, orange, red, cream, purple and yellow shades.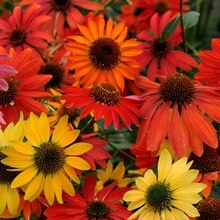 'Cheyenne Spirit'
purpurea 'Magnus' A legacy variety. Perennial Plant of the Year in 1998. Like the straight species but with improved form and color. Hardy in Zones 3 – 9. Height 3 – 4'.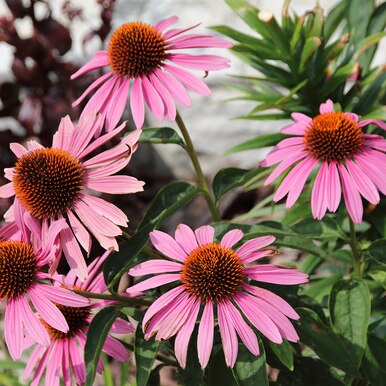 purpurea 'Magnus'
p. 'Magnus Superior' A "best of breed" selection from the above. Strong dark stems, big pink flowers and uniform habit. Hardy in Zones 3 – 9. Height 3 – 4'.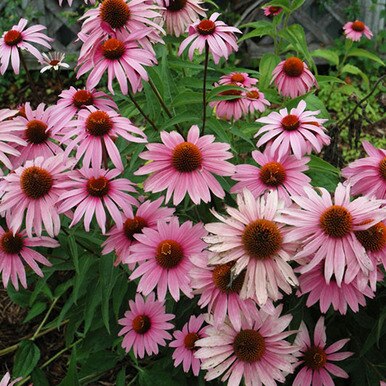 p. 'Magnus Superior'
---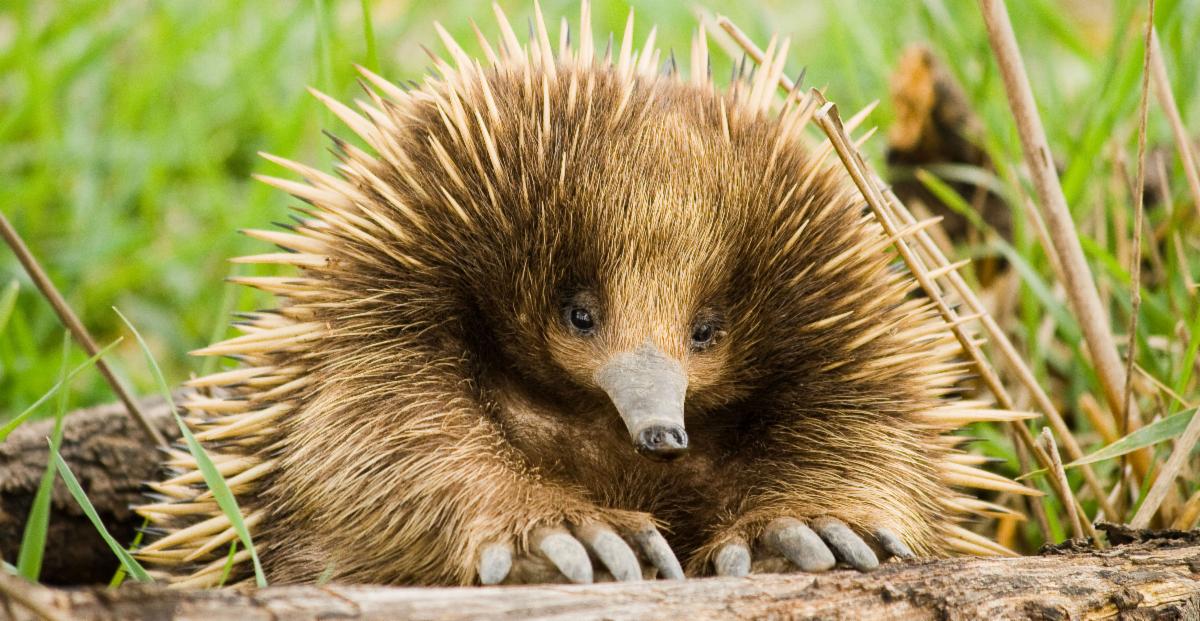 Backstory
Once called Rudbeckia purpurea, the genus was renamed decades ago for its spiky center cone, which vaguely resembles the Australian echidna, a.k.a. the spiny anteater.
Wayback Story
The echidna's place in pop culture is limited. It graces the back of an Australian coin, and then there's "Echidna's Arf (Of You)," a complex orchestral piece by Frank Zappa.
Way, Waybackstory
Echidna was a Greek mythological creature, half woman, half snake. The spiny anteater got that moniker because, as one of just two egg-laying mammals, it has characteristics of both mammals and reptiles. Aren't you glad you asked?
---
A legendary name, a proud horticultural reputation and stalwart garden performance! It all comes wrapped up in fast-finishing 72-cell liners from Emerald Coast Growers – your easy choice!