Dancing Stars (Miscanthus)
Dangling, jangling wind chimes give the breeze a voice.
Dancing, swaying grasses make it visible.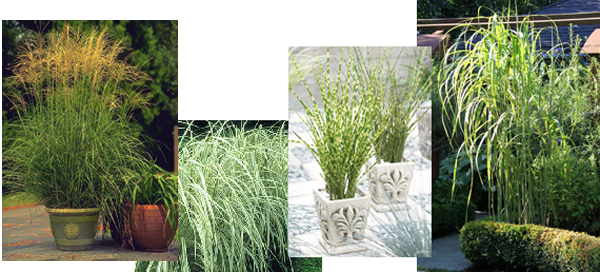 Miscanthus sinensis
The world's premier ornamental grass genus, Miscanthus has graced America's gardens for over a century. Heights range from just a few feet to Wow!
Blades run the gamut from very narrow to very wide, in solid green or a variety of variegation patterns -- so there's a "maiden grass" for every purpose.
All varieties provide movement and sound for a delightful garden presence nearly all year, from fresh spring green to pale winter straw.
We grow two dozen varieties. Here are just a few of our favorites: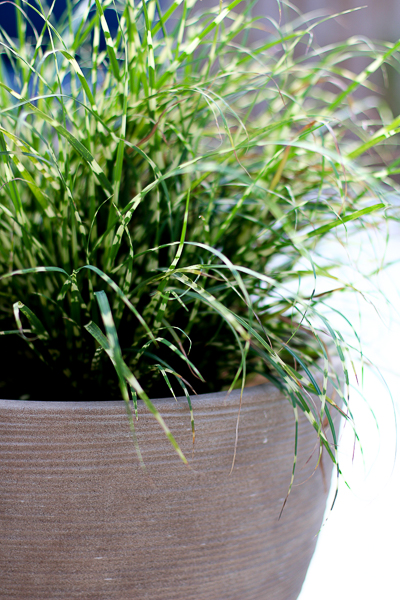 Bandwidth ('NCMS2B') PP29460 Spangled and bangled! Rich green upright leaves are lavishly cross-banded with enough gold bars to make Fort Knox jealous. A petite grower, but no wallflower. Since it's part of our Infertile Collection from the University of Georgia, this little "mule" can't self-sow. At just 3' tall, it's ideal for smaller spaces or containers. Hardy in USDA Zones 5 – 10.
---
'Gracillimus' & 'Morning Light'
We mention these two in the same breath because of how strikingly alike they are in the garden. 'Gracillimus' is a classic, with slender, solid green blades and an elegant habit. If the late Audrey Hepburn were a grass, she'd be a stand of 'Gracillimus'.
'Morning Light' is often referred to as a variegated 'Gracillimus'. Its narrow, vertically-striped blades lend a bright, ethereal glow to the sunny border. Both are hardy in Zones 5 – 10. When mature, 'Gracillimus' rises to over 6' in bloom, while 'Morning Light' tops out a foot or so shorter.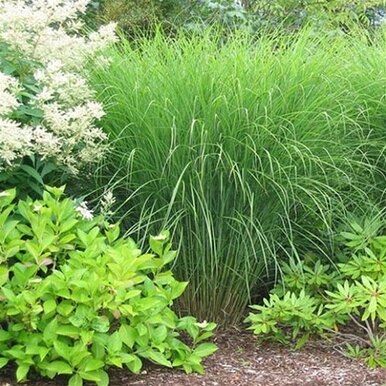 'Gracillimus'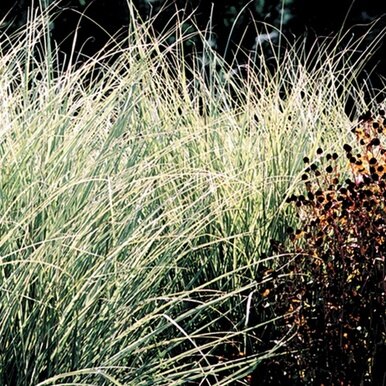 'Morning Light'
---
Cut back on the Cutback!
We recommend grasses be allowed to stand in fall, so they can reward the gardener with movement and structure all winter. An early-spring whack sets the stage for renewal. Be patient: dormant maiden grass can be slow to awaken, but when longer days, warm soil and mild nights return, it makes up for lost time in a hurry.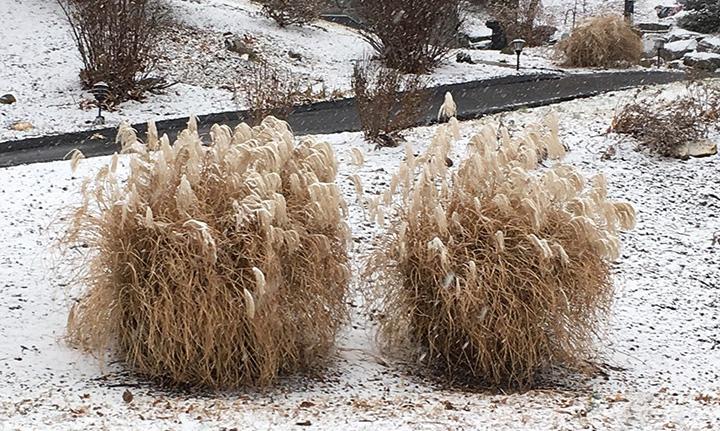 Set the border to music. Get Miscanthus in fast-finishing liners from Emerald Coast Growers – your easy choice!