Posted by Emerald Coast Growers on Aug 30th 2023
An essential offering for landscapers, Deschampsia is a durable, easy-culture, native grass. One of the earliest blooming grasses, its tidy, clump-forming foliage is topped with a profusion of airy panicles through summer. Its common name, Hair grass, can be attributed to the fine texture of these luminous blooms and its slender, hair-thin blades.
Very shade tolerant, Deschampsia is easy to grow in moist, low-light spaces. Often planted in masses, or as a shady woodland accent to other moisture-loving perennials. Landscapers and growers love its versatility and long-lived nature.
---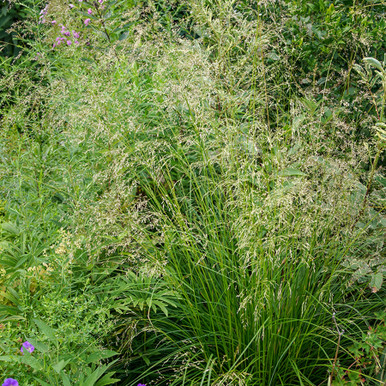 An American native.
Very fine, dark green, thin blades form neat, tufted clumps. Clouds of slender flower panicles hover above the foliage.
Height 2-4'
Hardy Zones 4-9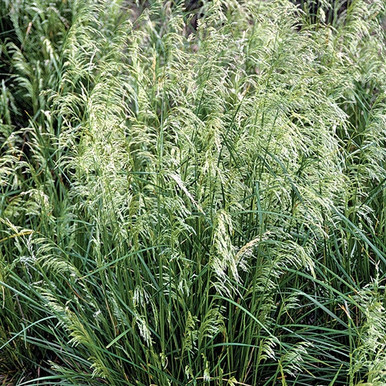 Deschampsia c.'Pixie Fountain'
Cold hardy!
Dense evergreen foliage clumps produce bright, silvery-white flowers that mature to a rich brown. A dwarf Jelitto selection, half the height of the species.
Height 24"
Hardy Zones 2-7
---
Jump on it. Both of our delightful Deschampsia varieties are in stock and ready to ship in 50-cell trays from Emerald Coast Growers – your easy choice!