Posted by John Friel on Sep 7th 2022
What comes to mind when someone says "groundcover?" First, you picture the two or three species you see everywhere. Next, you yawn. Right?
Wake up and smell the coffee! Groundcovers don't have to be the same old ho-hum stuff. There are fantastic choices in our perennial and grass lineup. Look out, here comes another one!
---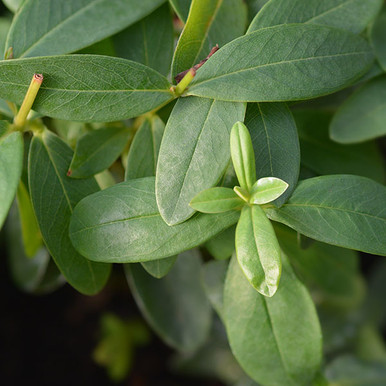 "One of the finest groundcovers available," says Dr. Allan Armitage.
This tidy grower, taller than most groundcovers, features green foliage neatly arranged on long reddish stems. Summer brings a flush of five-petaled yellow flowers that can cover the whole plant. Both the Latin name and the common name, "St. John's wort," refer to the plant's use in ancient medicine or supernatural protection. We don't claim healing or magical properties, but it does flower for quite a spell and we've detected no evil spirits in our greenhouses.
Height 12 - 18".
Hardy in USDA Zones 5 – 9.
---
Your customers, and their customers, have some ground to cover. Grow them a fresh pot of coffee to wake up those plantings! Interesting options come in vigorous, smooth-planting, fast-finishing liners from Emerald Coast Growers – the easy choice!