March 2020 Rock Star Award
Meet our March Rock Star!
Amanda Black has been an integral part of our perennial team for years. More recently, she has risen to the challenge of supervising both the Grass and Perennial picking teams at our Milton location. Amanda hasn't hesitated to take on her new responsibilities and has been working very hard at improving picking quality and efficiencies. Congratulations Amanda on a job well done!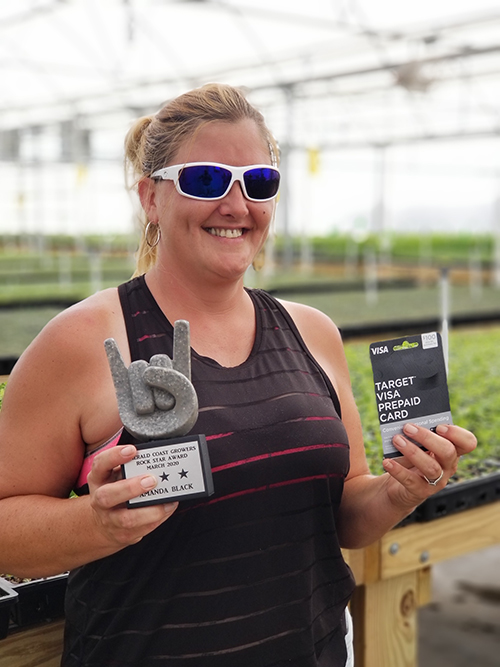 About the Rock Star Award
This monthly award is designed to acknowledge employees who demonstrate a sustained high level of performance and inspire others to do their best.