Meet our January Rock Star... Jennifer Hilley
About the Rock Star Award
Our Rock Star award honors ECG employees who demonstrate a sustained high level of performance and inspire others.
This month's winner, by popular demand among her peers and supervisors: Jennifer Hilley.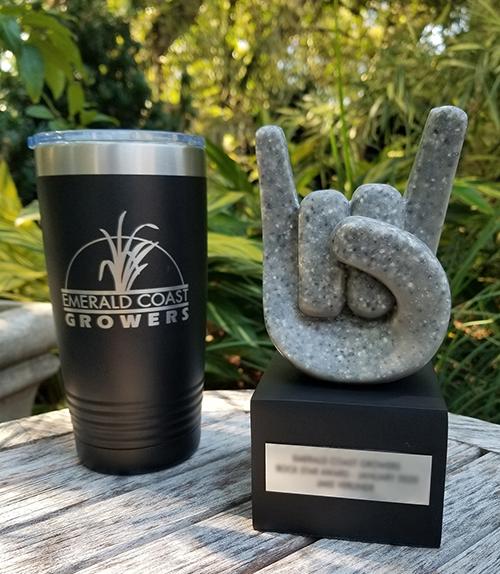 For years, the Pittsburgh Steelers' mantra was "Whatever it takes." That attitude isn't just for sports. It's essential to a successful horticultural business, too. And it's what Jennifer brings to the job every day, wherever her job takes her.
Here's what the people who work with her had to say:
"Jennifer has helped to keep all the ECG gears in motion. She's been on production, picking, plant care, logistics, and the facilities crew. She's worked with moving and organizing crops, cleaning, prepping and laying out soil for new production, digging stock, covering greenhouses, installing gables and end walls, loading shipping and getting trucks out on time."
Whew! That's versatility! Read on:
"Jennifer has a positive 'can do' attitude that is so contagious to everyone she works around. She knows how to motivate people."
"Jennifer Hilley offers so much to whatever team she's on. She also teaches people which is so key. ... her relentless positive energy is infectious. If you want something done, she's your go-to!"
"I have been so impressed with Jenn's work ethics since the day I met her. She is a hard worker and determined employee. She is very patient, easy going and flexible with each job she is given."
"She loves being on the facilities team and she is doing an incredible job with our new greenhouse projects. I am thankful for who she is as a person. The company is lucky to have such a caring and hard-working employee!
Congratulations, Jennifer, and thank you for your flexibility. You exemplify the "whatever it takes" spirit. You rock!