Meet our July Rock Stars... Jose Hernandez and Keith Eads
About the Rock Star Award
Our Rock Star award honors Emerald Coast Growers employees who demonstrate a sustained high level of performance and inspire others.
This month, for just the second time in the history of the award, we have a tie.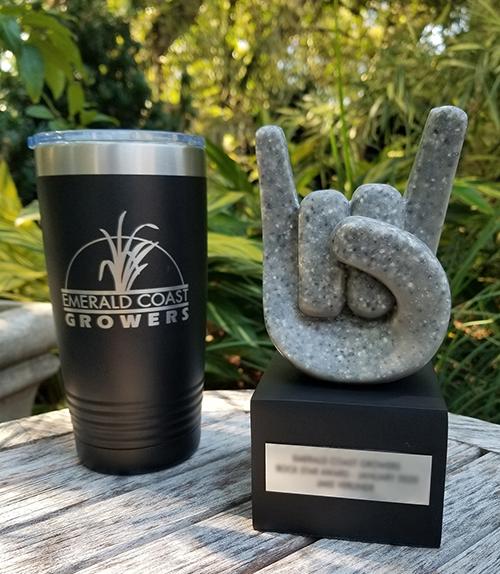 The two employees who rose to the top of the balloting work together so well, we literally couldn't give just one of them the award they both richly deserve. Jose Hernandez came to work for ECG in 2007. Two years later, Keith Eads joined the team. The term "dynamic duo" has been used to describe their combined effect in the shipping department. This year has been particularly trying: They've pretty much been going full speed, non-stop since January.
---
Those who nominated Keith and Jose were unstinting in their praise. Here's a sample of what they had to say:
"Busiest ship year that I can remember and July was no exception! Keith and Jose are two critical pieces of that puzzle, and they help make it happen. Either one would deserve this award."
Keith Eads
"My vote is for Keith AND Jose in shipping. These guys are next level. They are both unbelievably instrumental in getting these plants out the door. They never question the process and do it with a smile. My hat is off to these guys. They perform to the highest level in what I consider to be one of the most demanding departments within the company."
"I nominate Jose Hernandez and Keith Eads! I can't say enough about their work ethic. They get it done and are always willing to jump right in no matter the difficulty of the task. They communicate very well with coworkers and can keep the shipping flow going while maintaining a high level of performance. They know the process, and are loyal and dedicated employees. Both would be very deserving of this award."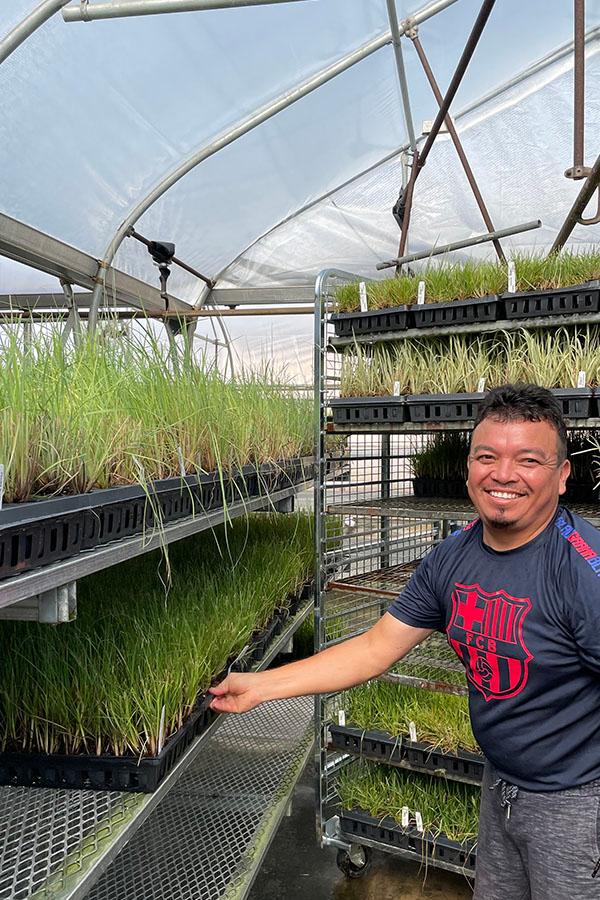 Jose Hernandez
---
Shipping is an often-overlooked, but absolutely crucial, phase of our business. Every painstaking process that comes before our plants go into a box, cage or pallet can be wasted if those final steps go awry.

Jose and Keith get it: As the last employees to see and touch the product, what the shipping department does has a huge effect on how that product is perceived by our customers, and how it will perform for them.
---
Congratulations, Keith and Jose, and thank you both – twice! – for your dedicated efforts on the company's behalf. You rock!
cover photo: Pictured (left to right): Jose Hernandez, Ken Lester (Shipping Manager), and Keith Eads