Posted by John Friel on Apr 20th 2021
About the Rock Star Award
Our Rock Star award honors ECG employees who demonstrate a sustained high level of performance and inspire others. For the month of March, 2021, our honoree is Tabitha Samuels Slatery.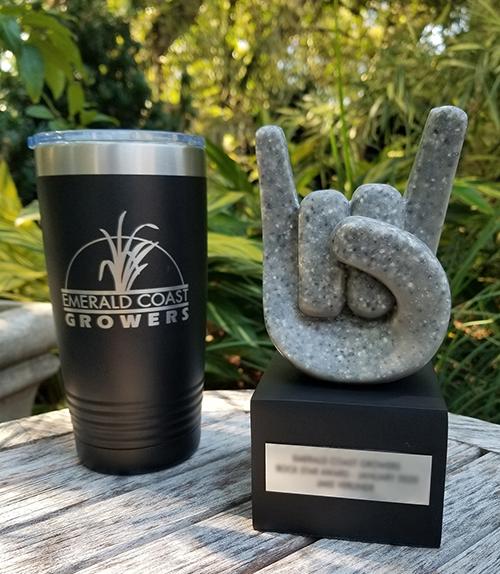 ---
As a grower at our Milton, FL location, Tabitha puts her Bachelor's Degree in Plant Science and Environmental Horticulture from the University of Florida to work every day. She's responsible for plant care in multiple greenhouses, including the R&D facility and FL trial garden.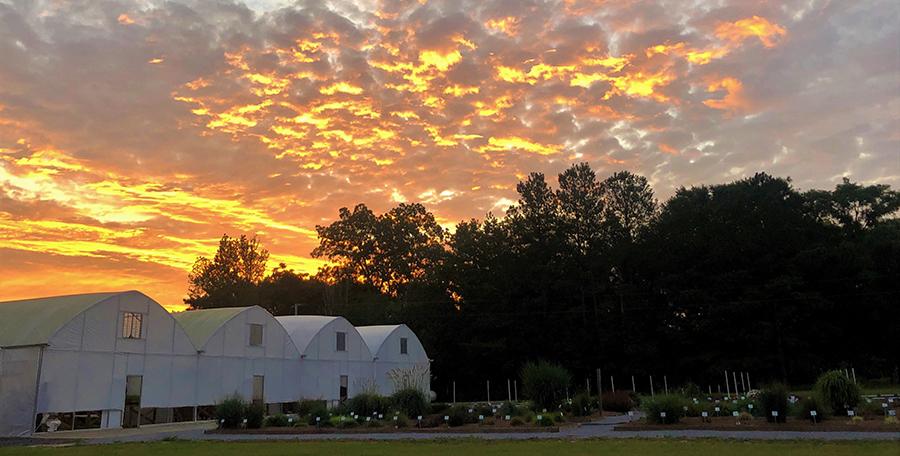 (Milton, FL R&D Facility and Trial Gardens)
In nominating Tabitha, her co-workers used two words consistently: "consistent," and "awesome." She even earned the first "consistently awesome" in Rock Star history.
"Tabitha is consistently working hard to improve anything she can around the nursery, and always has a great attitude."
"Tabitha shows up every day with a smile on her face, works hard and never complains. She is a true team player, always willing to lend a hand and pitch in where help is needed. Awesome attitude!!"
"Tabitha Samuels Slattery has consistently performed outstandingly. When running plant care crews, checking crops in our greenhouses or managing R&D, she always shines. She has a strong work ethic and is very dependable."
"She has an amazing and pleasant personality, is patient, tactful, intelligent and competent. Everyone appreciates and enjoys working with her and we have witnessed the plant quality results of her diligence and attention."
"I'd like to nominate Tabitha here at Milton. She's consistently awesome."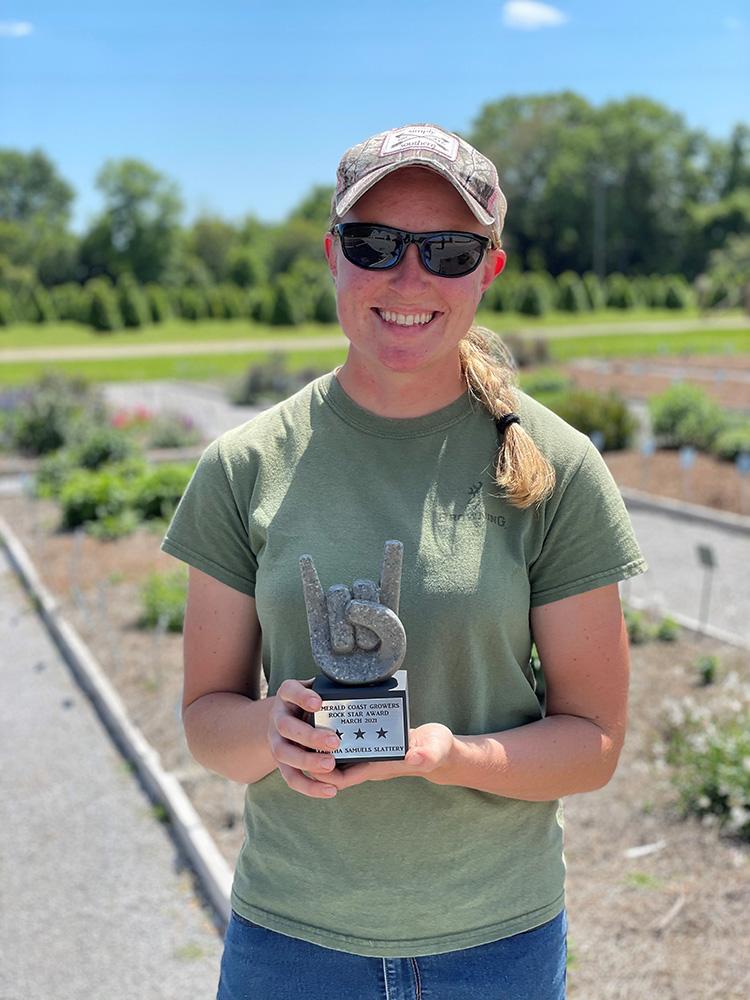 Congratulations on your award, Tabitha. Emerald Coast Growers thanks you for the diligent, dedicated effort that brought it your way. You rock!