Posted by John Friel on Jun 21st 2022
About the Rock Star Award
Our Rock Star award honors ECG employees who demonstrate a sustained high level of performance and inspire others. Our latest recipient: Johnathan Watson, part of the grass production team at Milton.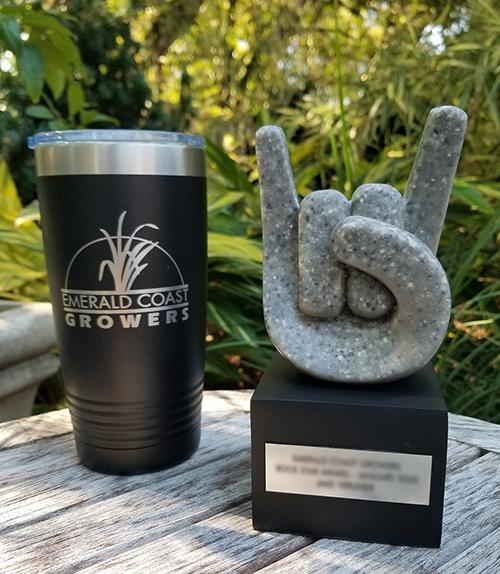 ---
From management and peers alike, Johnathan has earned respect for two key assets: His rock-solid reliability, and his willingness to work hard at whatever task is assigned. Those traits were cited repeatedly by those who nominated him.
"Johnathan is a key member of the grass production department. He is responsible for preparing greenhouse locations for new production, moving soil into those areas, and retrieving stock plants from the fields and greenhouses."
"He is very reliable with the production process (washing, dividing and sticking) and is instrumental in helping to integrate and train new team members.
"He is very reliable and hard working."
"Johnathan is a very good worker."
"Johnathan is a dependable and hard worker. He takes pride in his work."
"Hard worker. Good worker."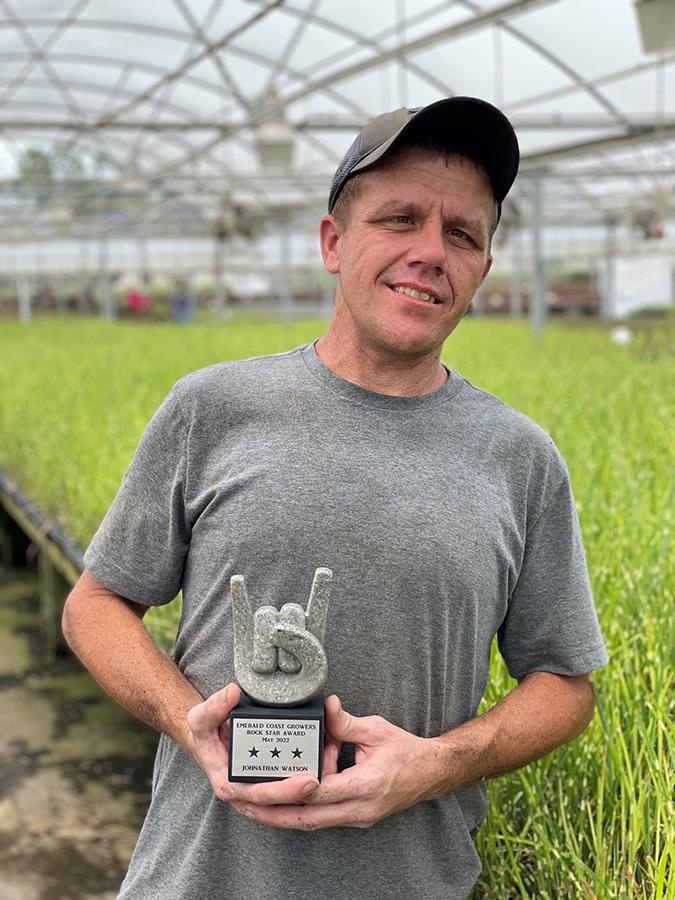 Johnathan's nomination included our first endorsement in Spanish: One of his co-workers declared, "Bientravaja!" which translates to, "Good work!"
"Johnathan is a good friend and he always works hard."
"Johnathan is a dedicated worker."
"Johnathan should be the winner because he excels in any type of work. He is very responsible."
---
Congratulations, Johnathan! Your contributions have not gone unnoticed. Thank you – and ¡Gracias! You rock!