Meet our May Rock Star... Theresa "Teddy" Davis
About the Rock Star Award
Our Rock Star award honors ECG employees who demonstrate a sustained high level of performance and inspire others.
This month, we stop the music to recognize Theresa "Teddy" Davis, a team leader specializing in perennial cuttings.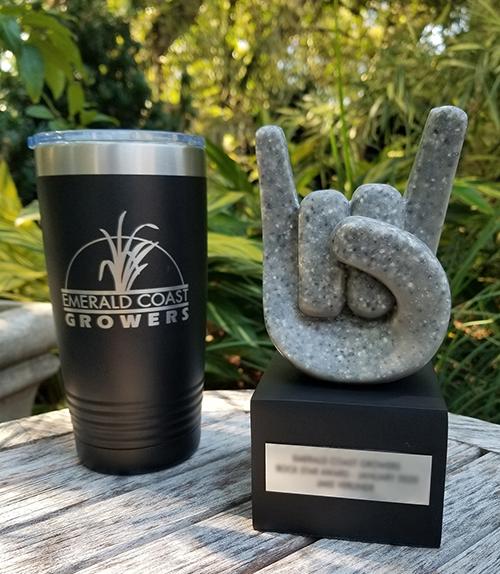 Theresa Davis joined Emerald Coast Growers in 1997. For two decades and more, she's earned the respect and admiration of her peers. Here's what they had to say when they nominated her as our latest Rock Star.
"I'd like to nominate Theresa "Teddy" Davis, our perennial production team leader. Her knowledge of the perennial cutting process is unmatched. She's consistently one of the best cutters, with years of experience."
"So proud of Theresa for all her efforts and her contributions to our company."
"My vote is for Theresa. She does an amazing job."
"Theresa Davis for her dedication, hard work and perseverance."
"I nominate Theresa from perennial production. She has really stepped up with the increased perennial production numbers."
"Teddy! She has been here for years and is a dedicated employee."
"Theresa holds our team together during the very busiest production months. She is a great leader, always at work. She has a great attitude!"
"Teddy's a hard worker and makes work more fun!"
Thank you, Teddy, for your dedicated service, consistent effort and leadership. You rock!