Meet our November Rock Star
Meet our November Rock Star
About the Rock Star Award
Our Rock Star award honors ECG employees who demonstrate a sustained high level of performance and inspire others.
This month, let's hear it for Ryan Marsee, our Soil Barn Supervisor.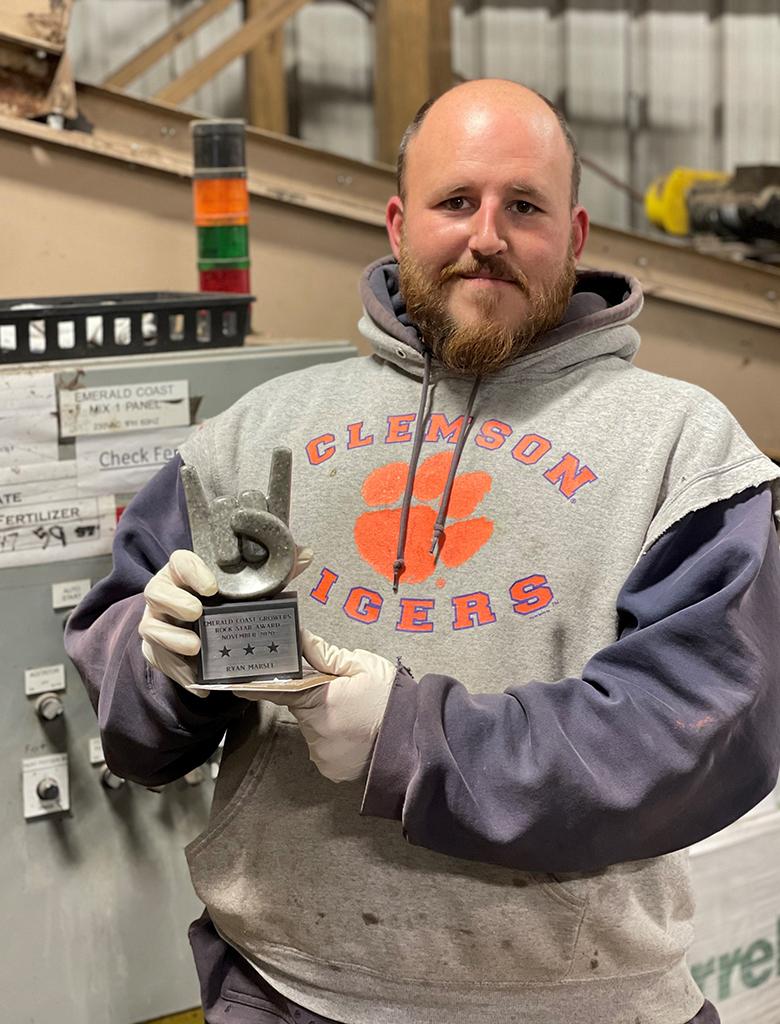 "The soil barn crew are our hidden heroes," said President Paul Babikow. Why 'hidden?' Because when customers look at our products, they see the plants. But what lies below is no less important.
The right mix in the right tray, delivered to the right place at the right time, keeps production running smoothly and makes everything else possible. "It takes a lot of work behind the scenes to make that happen," said Paul. "It can get pretty hectic at times. Ryan handles those times admirably."
Ryan's co-workers agree. Here are a few of their many supporting comments.
"Ryan is a great role model for all his coworkers. He's a stand-up guy with a great character & work ethic. He puts in extra hours on weekends to stay ahead of schedule, while maintaining a positive attitude – which is half the battle."
"He has a can-do attitude. He's a great example of the saying, 'When the going gets tough, the tough get going.' I'm pretty sure he doesn't even know the word "no."
"Ryan has really outdone himself. The units-per-hour efficiencies are probably the best since the soil barn was created. I throw him curve balls, and he knocks them out of the park. November was a busy month, but Ryan was able to keep us ALL busy."
Thank you, Ryan, for all the above and for what another co-worker called "your reliable high-volume, high-quality output." You rock!