Posted by John Friel on Nov 22nd 2021
About the Rock Star Award
Our Rock Star award honors ECG employees who demonstrate a sustained high level of performance and inspire others. Let's hear it for our latest recipient, Beverly Matheny!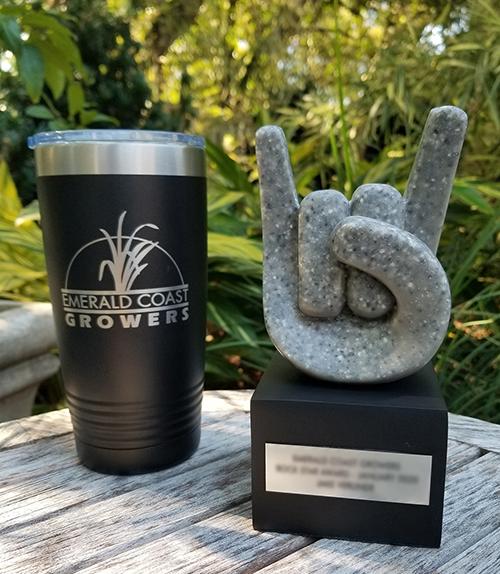 ---
Beverly joined ECG in 2015 and spent three years as a production supervisor. That production background became a strong foundation for her current position as Inventory/Fulfillment Specialist. Here's what her peers and colleagues had to say:
"Numbers, thank goodness someone loves them! It is so valuable that we can confidently offer a true availability each day. Beverly and her team are the "eyes on," and they do a great job. Her communications are an efficient bridge between the plants on benches, growers, and sales office. Additionally, she is a joyful and helpful presence wherever she's planted."
"Beverly is very knowledgeable about our product. She understands the process from start to finish, giving her the ability to make good decisions and to know what information she needs. She's motivated, conscientious, and hard-working. She works quickly with numbers and can work through complex data."
"Beverly is a vital link between actual plants on the bench and software in the sales office."
"Every month, Beverly Matheny is essential to not only my job, but to Emerald Coast Growers as a whole. She has been amazing with working to find more stock for production. She consistently has an astounding attitude, bringing reassurance and positivity to her conversations."
"Beverly makes sure numbers are input before lists go out. When pickers need an answer quickly, Beverly is always right there with all the options. She truly is a rock star every day."
There's safety, and profit, in numbers – but only if they're accurate. Thank you, Beverly, for loving those numbers and making them work. You rock!
---