Mmmmm… What's That Smell? (Lavandula Hidcote)
Lavandula angustifolia 'Hidcote'
Absolutely nothing else smells like "English lavender" -- which is, of course, not English; the genus is of Mediterranean origin. It acquired its nickname because it grows great in Great Britain. Jolly good, wot?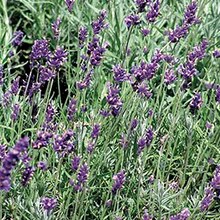 'Hidcote' typifies the species, with handsome, subtle grey-green foliage, rich purple flower spikes, and that wonderful clean, fresh, trademark fragrance. It's a garden classic that still works beautifully in border or container.
Hardy in Zones 5 – 9, 'Hidcote' stands between 12" and 24". Like many herbs, especially those from the Mediterranean, it resents excessive moisture and grows best in well-drained soils.
---
Footnotes
1. 'Hidcote' is named for an influential Arts & Crafts garden in England's Cotswolds, near the hamlet of Hidcote Bartrim. The manor house dates to the 17th Century; the elaborate gardens were designed in the early 20th by horticulturist Lawrence Johnston. Born in Paris to American parents, he became a British citizen and fought for England in the Second Boer War and WWI.
2. The National Trust says Hidcote is "a stone's throw from Stratford-Upon-Avon," home of Shakespeare's Globe Theatre. Mind you, that's just an expression. Actual stone-throwing is frowned upon.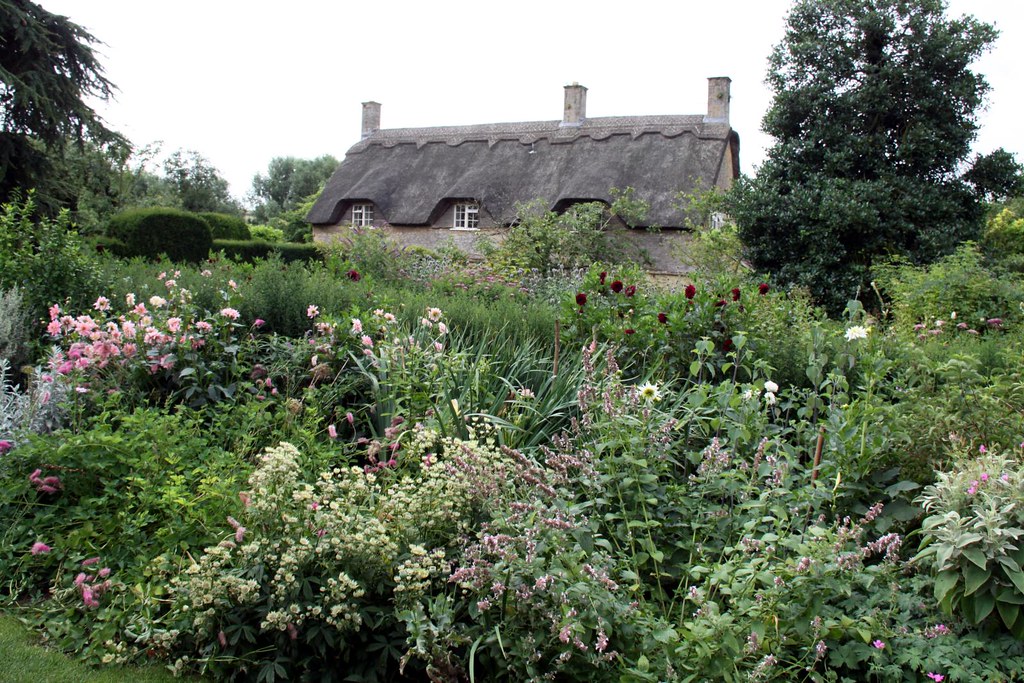 Hidcote Manor Garden
---
Pot up a piece of history. Give your lavender 'Hidcote' a great start with nifty, thrifty 72-cell liners from Emerald Coast Growers – your easy choice!