Posted by John Friel on Nov 10th 2022
The "aster disaster" rocked the perennial world over 20 years ago when that venerable genus was torn asunder.

Those darned taxonomists shipped all "New World" asters off to tongue-twisting new genera like Eurybia, Doellingeria and, in the case of our two favorites, Symphiotrichum.
Many professionals snubbed the neologisms and kept right on calling them "asters." That's where you'll find them in our catalog, with Symphiotrichum second. Because that's where our customers look for them.
---
By any name, 'Grape Crush' (PP33612) and 'Purple Dome' belong in your perennial lineup, especially your native segment. Both stand roughly two feet tall and nicely rounded. 'Grape Crush' features semi-double flowers of rich, deep purple. 'Purple Dome' produces gangs of paler purple blooms with cheerful gold centers. And they're both hardy in full sun in Zones 3 – 9.
'Grape Crush'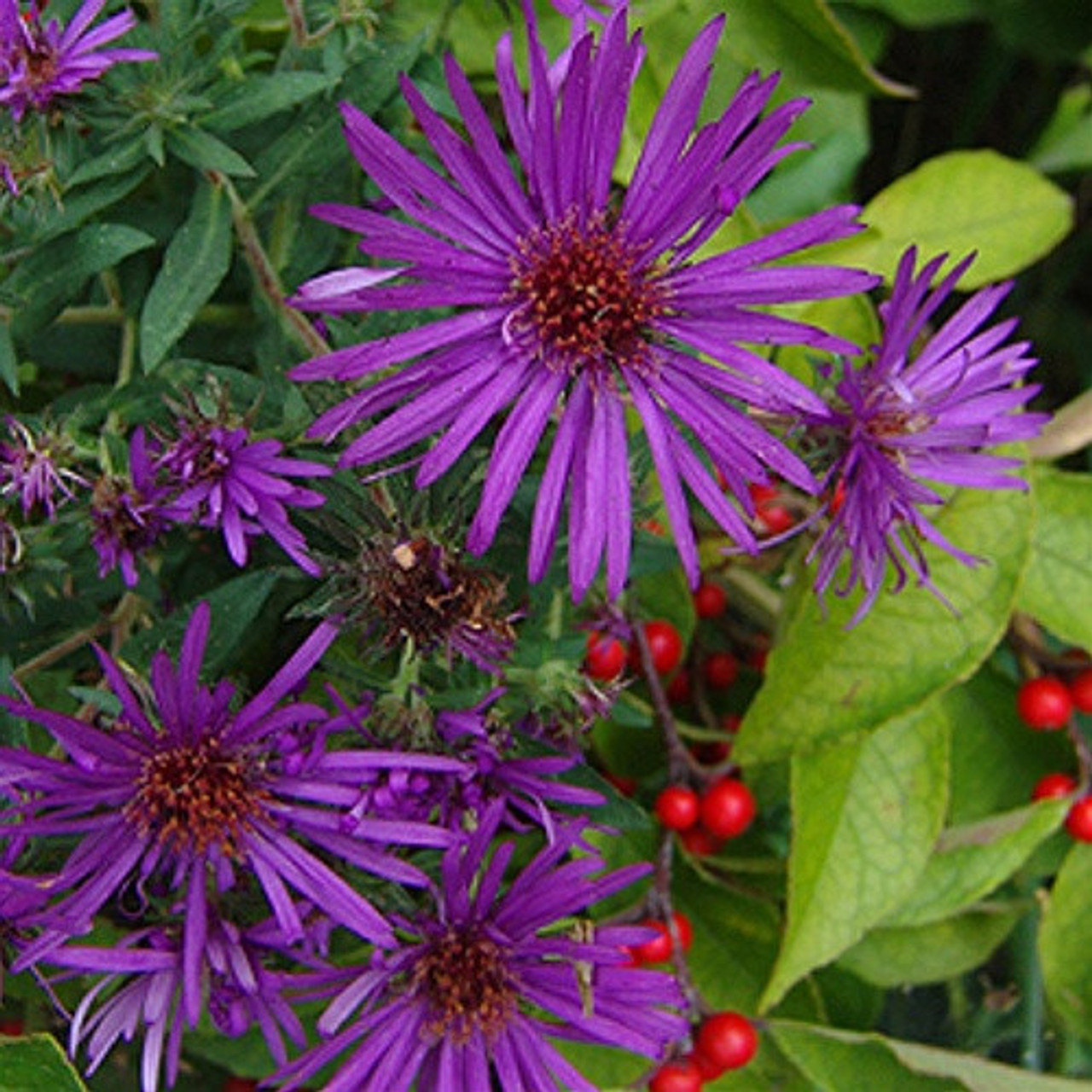 'Purple Dome'
---
The Game of the Name
Aster is Latin for "star," an apt description of the rayed flowers. The specific epithet novae-angliae is Latin for "New England," denoting their eastern origins. These two varieties differ from their sprawly, indigenous kin by staying short and compact – and by flowering much longer.
Symphiotrichum is a mashup of two Greek words meaning something like "hair coming together," probably referring to the anthers.
---
Fun Fact
'Purple Dome', introduced by Mount Cuba Center in 1989, was for years a consistent runner-up for Perennial Plant of the Year.
---
Call them what you will, but call our Customer Service whizzes and make our liners yours. They come in well-rooted, slick-transplanting, quick-finishing 72s from Emerald Coast Growers – your easy choice!