Posted by Emerald Coast Growers on Feb 7th 2023
Lamium maculatum: Please, learn the Latin!
Gardeners and designers know Lamium as a lovely shade friendly groundcover. Retailers cringe at its common name: "Spotted dead nettle." Try and build a marketing campaign around THAT.
By any name, Lamium is a brilliant solution for not-so-bright places. We grow three varieties. All feature silvery green foliage that's semi-evergreen depending on the severity of winter in your area. All stand just 8" high and are hardy in Zones 3 – 8.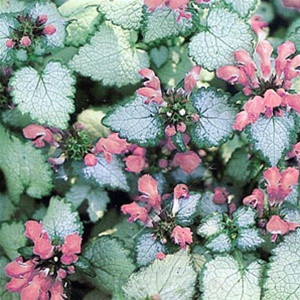 Silver leaves are edged in deep green. Mauve flowers in summer.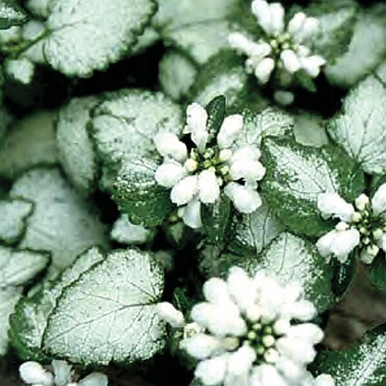 White flowers above dense silver foliage.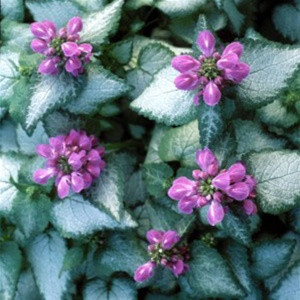 Lamium m. 'Purple Dragon'PP15890
Large, deep purple flowers bloom all summer over stunning silver foliage.
---
Culture Notes:
Lamium resents wet feet, especially in winter. It thrives in moist, but well-drained, soils.
Fun Fact:
Lamium maculatum's common and Latin names mean the same thing. The specific epithet maculata means "spotted."
The English equivalent is rarely used except in its negative sense: "Immaculate" means "spotless." Which is a pretty positive negative, isn't it?
---
By any name, Lamium maculatum makes a marvelous addition to your groundcover repertoire. It comes in easy-transplanting, fast-finishing 72-cell liners from Emerald Coast Growers – your easy choice!