Reloaded! 2 Fresh from the Oven...Ice Plant
April showers bring May flowers.
Mayflowers bring Pilgrims.
Winter production brings April liners.
April liners bring spring and summer profits.
Our prolific production teams kept the beat going all winter. Now that spring is in the process of springing, you can reap the rewards of their efforts with ready-to-rock starters!
---
Perennials du Jour
Delosperma (Ice plant)
Ignore the pooh-poohers who said it wouldn't last: America's love affair with succulents is still hot & heavy after all these years.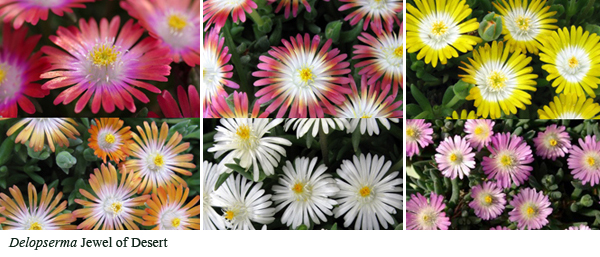 Gardeners and growers love our Jewel of Desert (five varieties) and Wheels of Wonder® (six) series for their carefree culture and dazzling starry flowers. JoD varieties stand about 4 – 6" tall, sporting bicolor flowers with white bullseye centers. And WoW! is an apt acronym for this slightly-taller, faster-growing group with bigger, shinier flowers, great for bigger containers or even hanging baskets. Height 6 – 8". Both series are hardy in Zones 5 – 10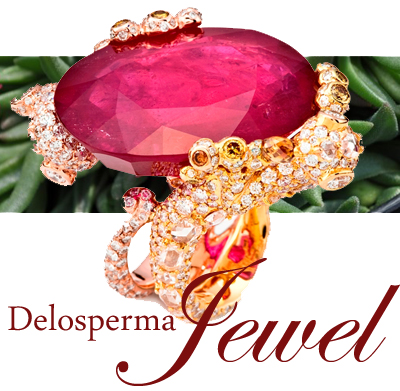 Cosmopolitan Backstory
Our Delosperma varieties represent a sort of horticultural United Nations: Selections of an African genus, they're chosen for North American markets by a Japanese breeder working in South America for a Dutch company.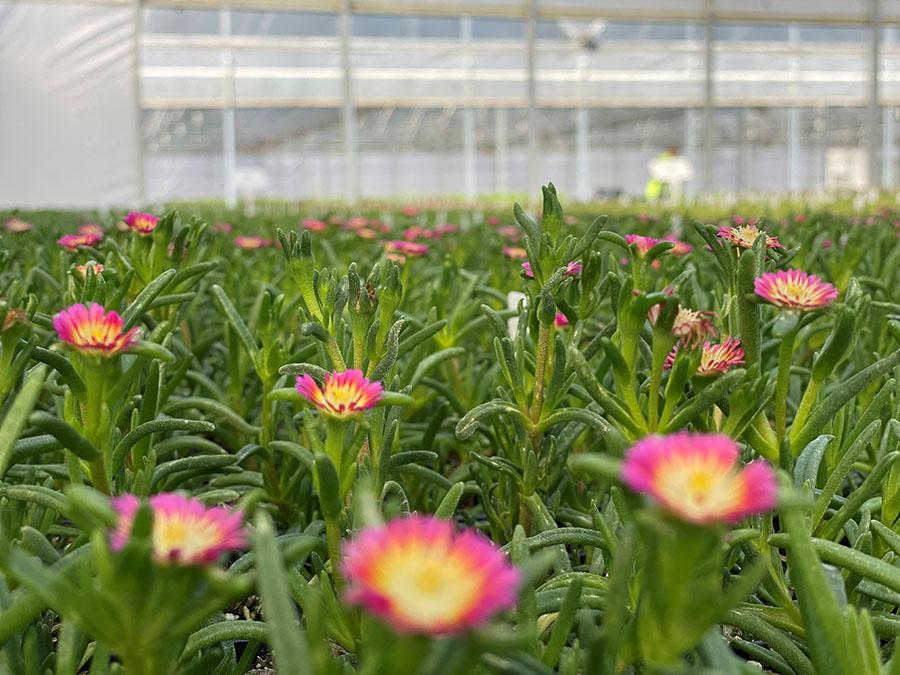 So what are you waiting for? Spring? It's here! Time to get a load of fresh-from-the-oven grasses and perennials. They come in hot-to-pot liners from Emerald Coast Growers – your easy choice!