Reloaded! 3 Fresh from the Oven...Panicum
April showers bring May flowers.
Mayflowers bring Pilgrims.
Winter production brings April liners.
April liners bring spring and summer profits.
Our prolific production teams kept the beat going all winter. Now, with spring in the process of springing, you can reap the rewards of their efforts with ready-to-rock perennials and grasses!
Grasses du Jour
Panicum (Switch grass)
This indigenous American genus isn't just for native plant enthusiasts. Tough and carefree, it's perfectly at home in any sunny border. Its surprisingly formal-looking upright habit works in masses, or as specimens punctuating the garden.
Panicum is a clump-forming, warm-season grass. Most varieties turn yellow with touches of orange in fall. We grow 11 varieties; here are three we love.
'Dallas Blues': A favorite in our lineup for decades. Growers and gardeners love its wide, blue/gray/green leaves and soft, pastel pink seed heads.
Height: 5 – 6' in flower. Hardy in Zones 4 – 10.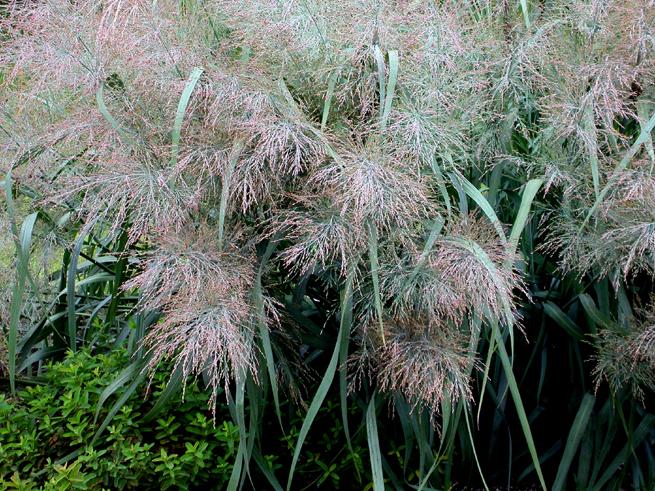 'Dallas Blues'
---
Ruby Ribbons™PP17944 A New England-bred variety, cherished for its nifty chameleon-like color changes. Blades stay blue at the base, while the rest of the blue-green foliar mass turn wine red, darkening through summer. Height: 4'. Hardy in Zones 4 – 10.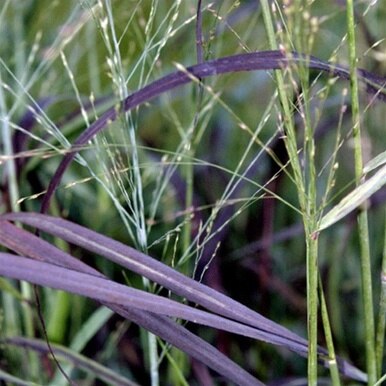 Ruby Ribbons™
---
'Heavy Metal': Crank it up! This variety stands boldly erect like a rocker's moussed mohawk. Glaucous blue leaves for a tidy appearance, softened by fine sprays of delicate seed heads. Tolerates a wide range of planting sites, including mosh pits.
Height: 5' in bloom. Hardy in Zones 4 – 10. Available in 38s in April, 72s in May.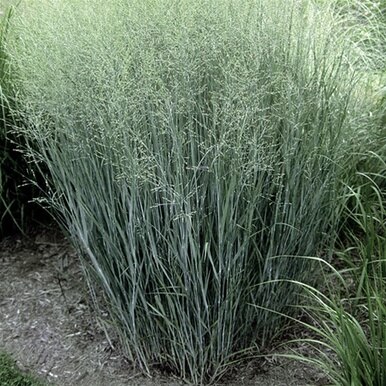 'Heavy Metal' - mosh pit not included
---
So what are you waiting for? Spring? It's here! Time to get a load of fresh-from-the-oven grasses and perennials. They come in hot-to-pot liners from Emerald Coast Growers – your easy choice!