Posted by John Friel on Jan 5th 2022
Put your hands together for the ECG supergroup!
Our monthly Rock Star award came into being in 2020. It's designed to honor ECG employees who demonstrate a sustained high level of performance and inspire others.
Our winners don't have an album. Their greatest hits are their hard work, day in and day out, and their names are music to our ears. Let's hear it for them again!
---
ROCK STAR WINNERS 2021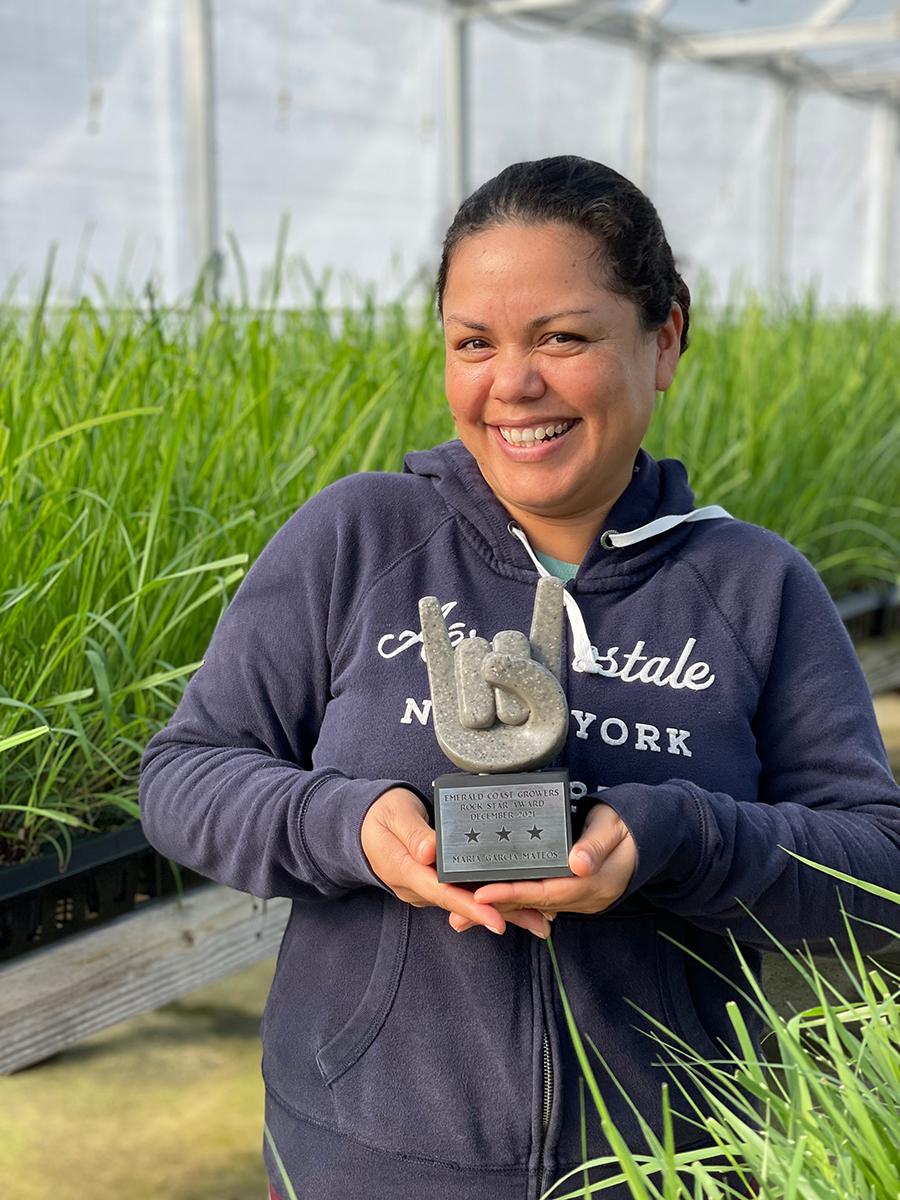 December 2021
Maria Garcia Mateos
Picking Supervisor
"Maria has helped navigate some heavy pick lists, picking and gathering large lists of crops in a timely manner while still being able to keep a cool head."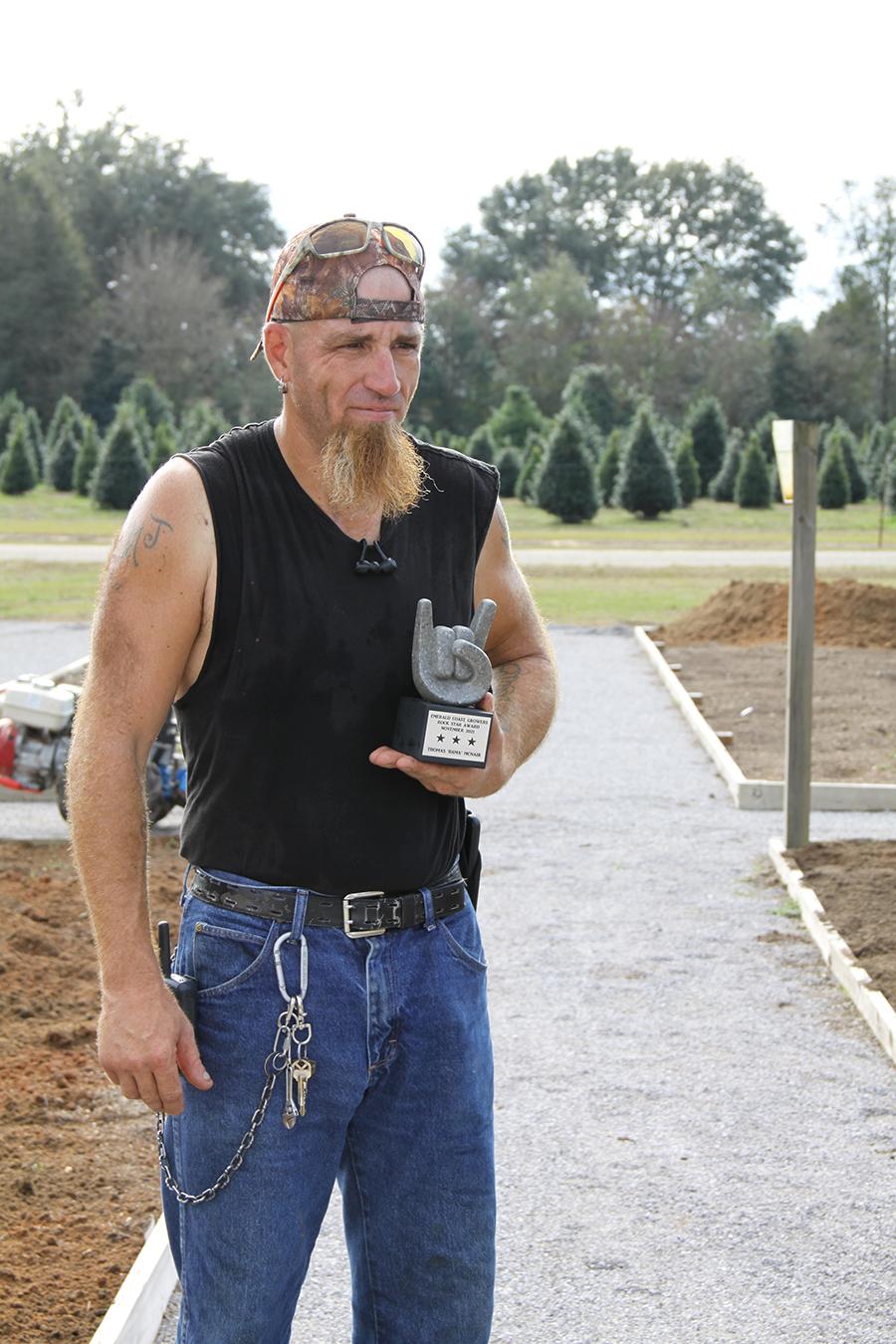 November 2021
Thomas "Bama" McNair
Groundskeeper, Milton farm
"A genuine hard-working, bad to the bone machine… I've never seen someone move as fast as he does."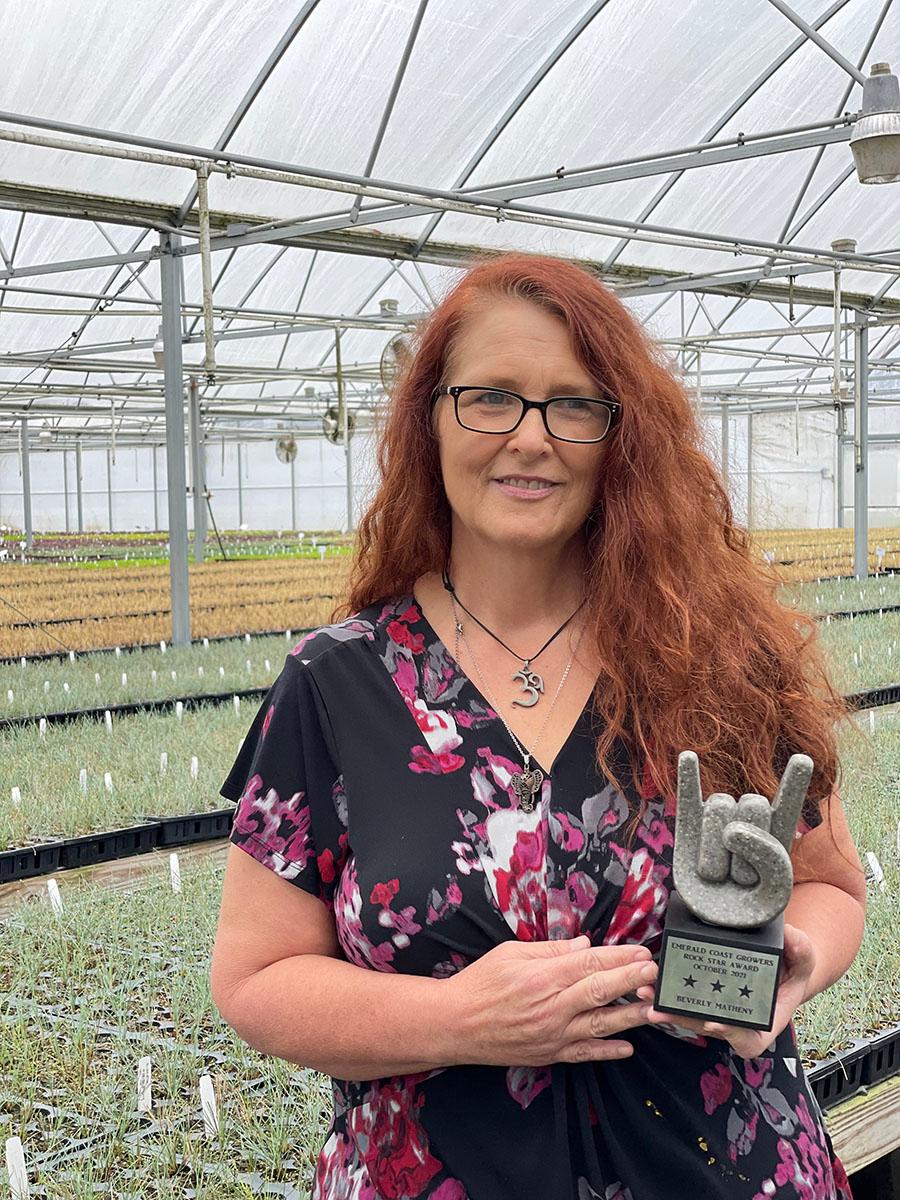 October 2021
Beverly Matheny
Inventory/Fulfilment Specialist
"Motivated, conscientious… an efficient bridge between plants on benches and sales office. Also a joyful and helpful presence wherever she's planted."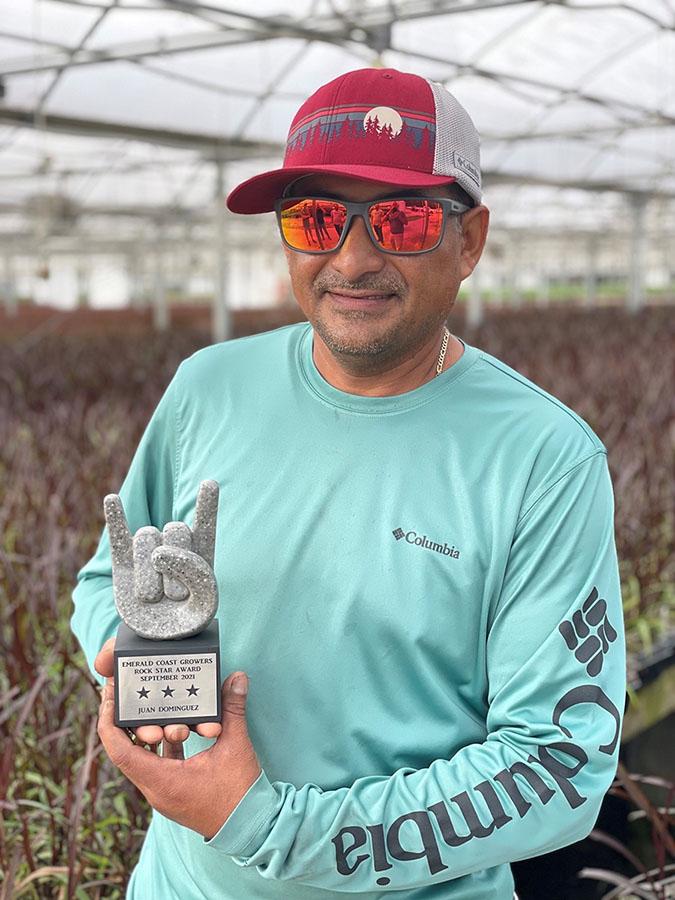 September 2021
Juan Dominguez
Grass Production
"A model employee and coworker… Juan has excelled in every department, at every task."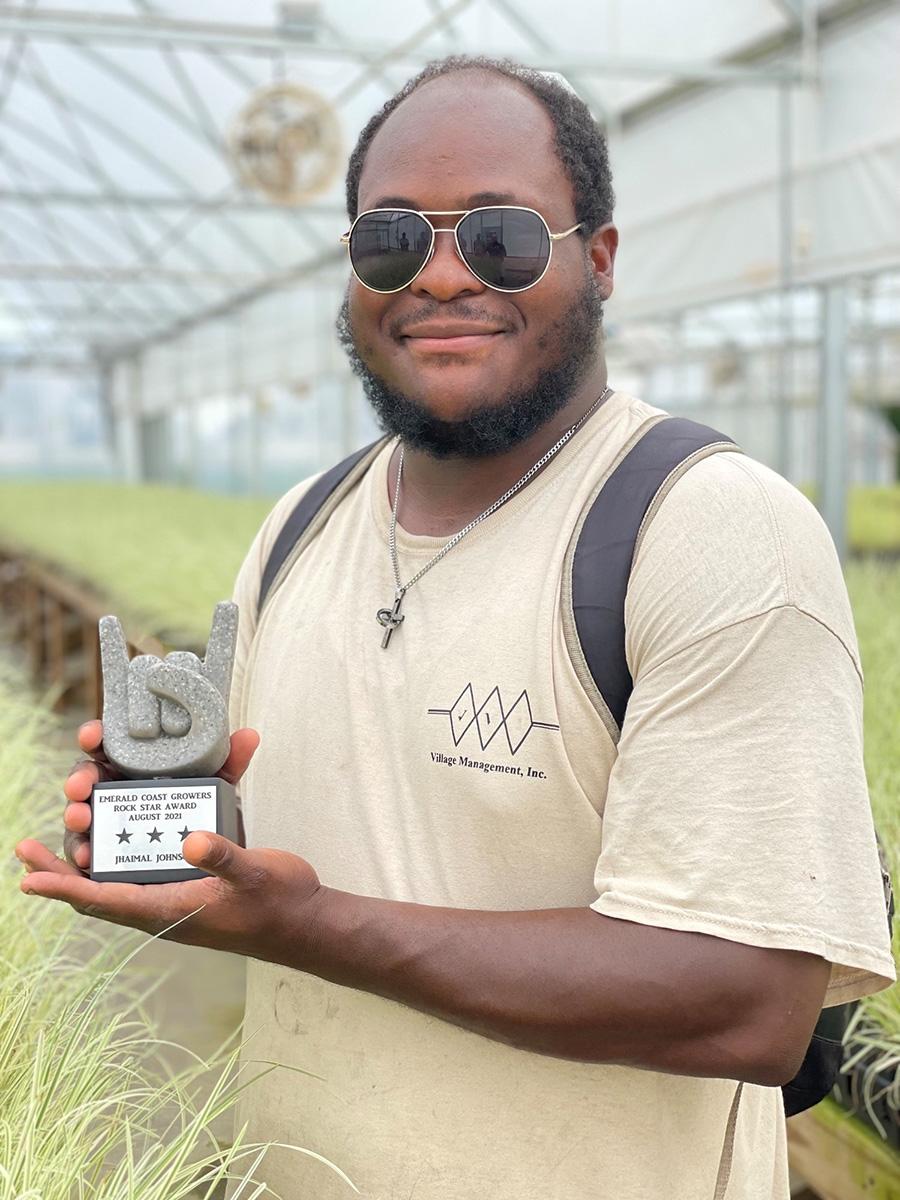 August 2021
Jhaimal Johnson
Plant Care
"J is a rising star on our plant care team… one of the nicest guys you'll ever meet."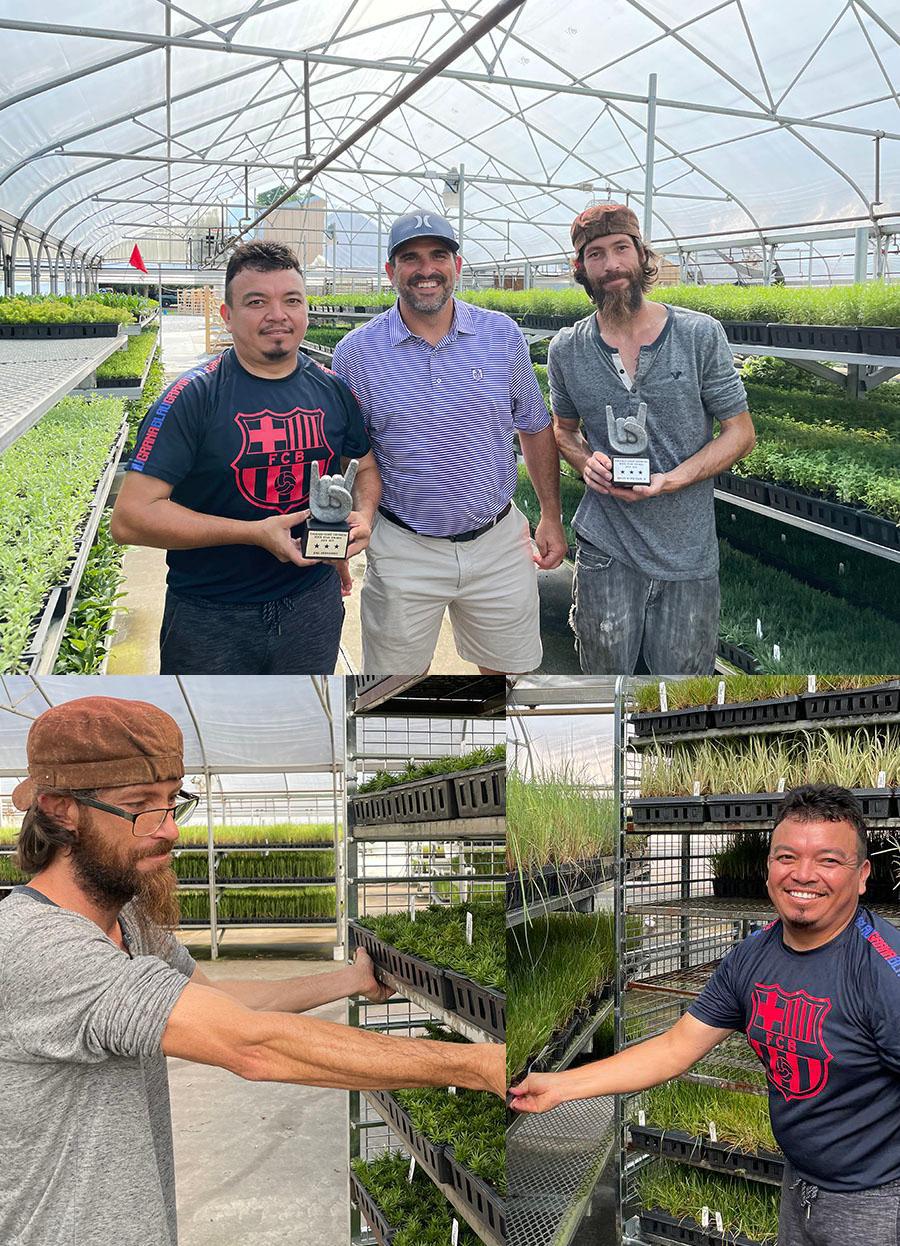 July 2021 (co-winners)
Keith Eads &
Jose Hernandez
Shipping
"Loyal and dedicated… Keith and Jose are next level in a very demanding department."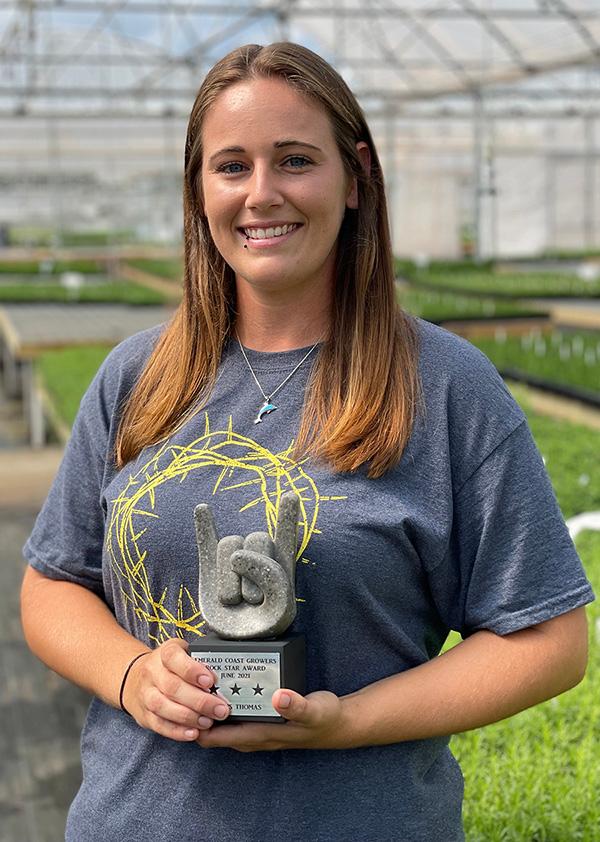 June 2021
Alexis Thomas
Shipping, Grass Production
"an amazing coworker… a perfect example of what ECG stands for!"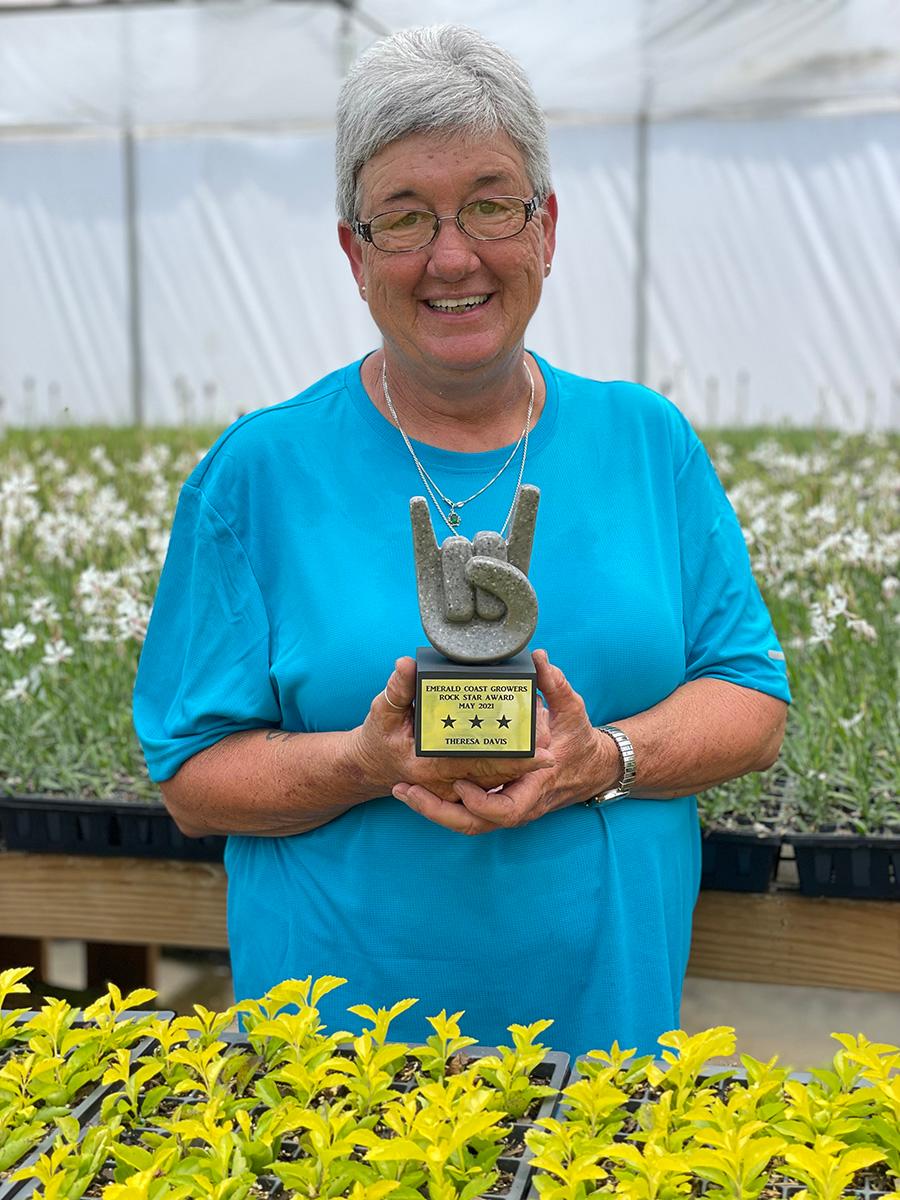 May 2021
Theresa Davis
Perennial Production
20-year + employee
"Her knowledge of the process is unmatched. Teddy holds our team together in the very busiest months."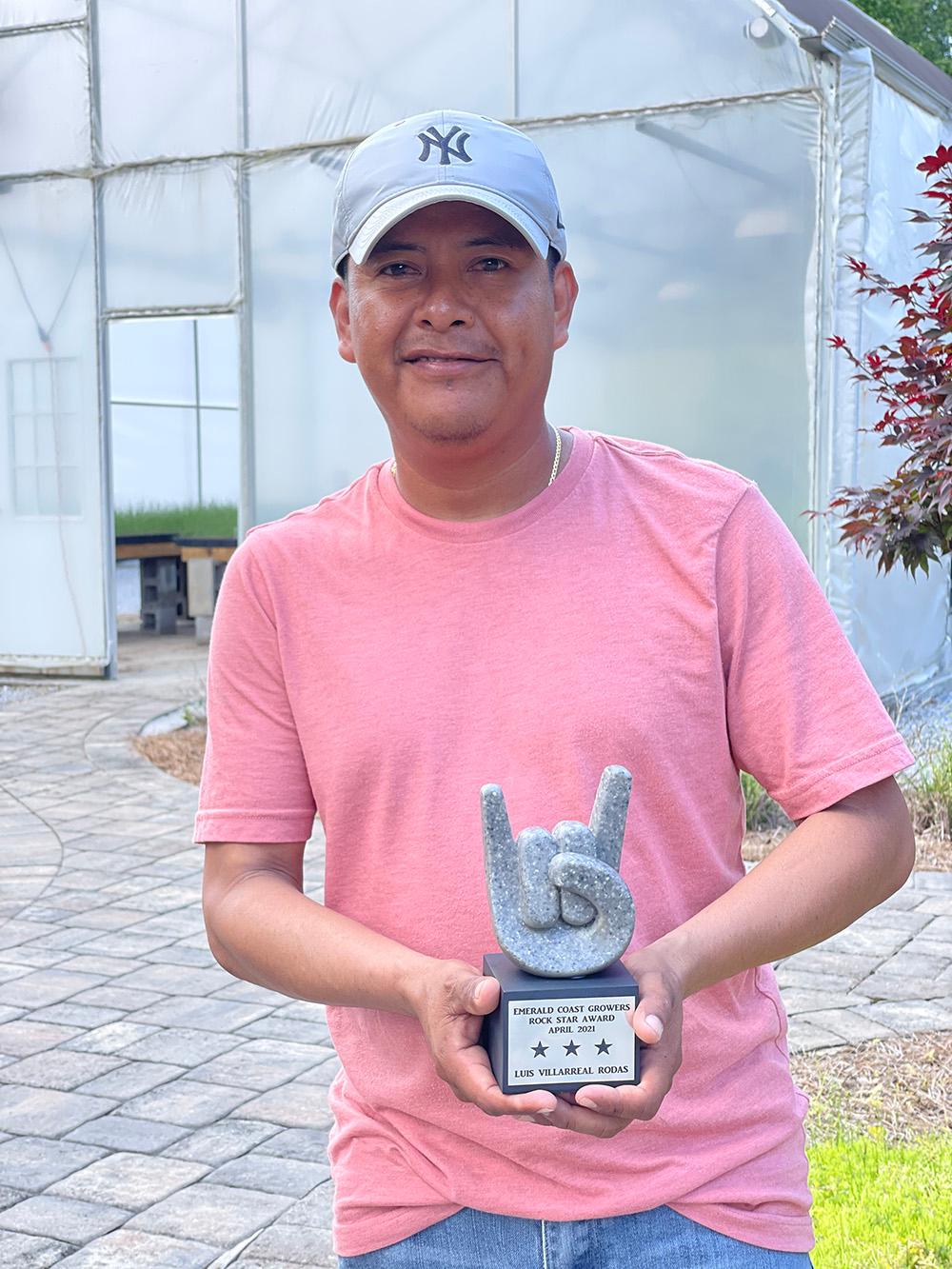 April 2021
Luis Villareal
Assistant Grower
"Always working hard… when you need someone you can rely on, he's your man."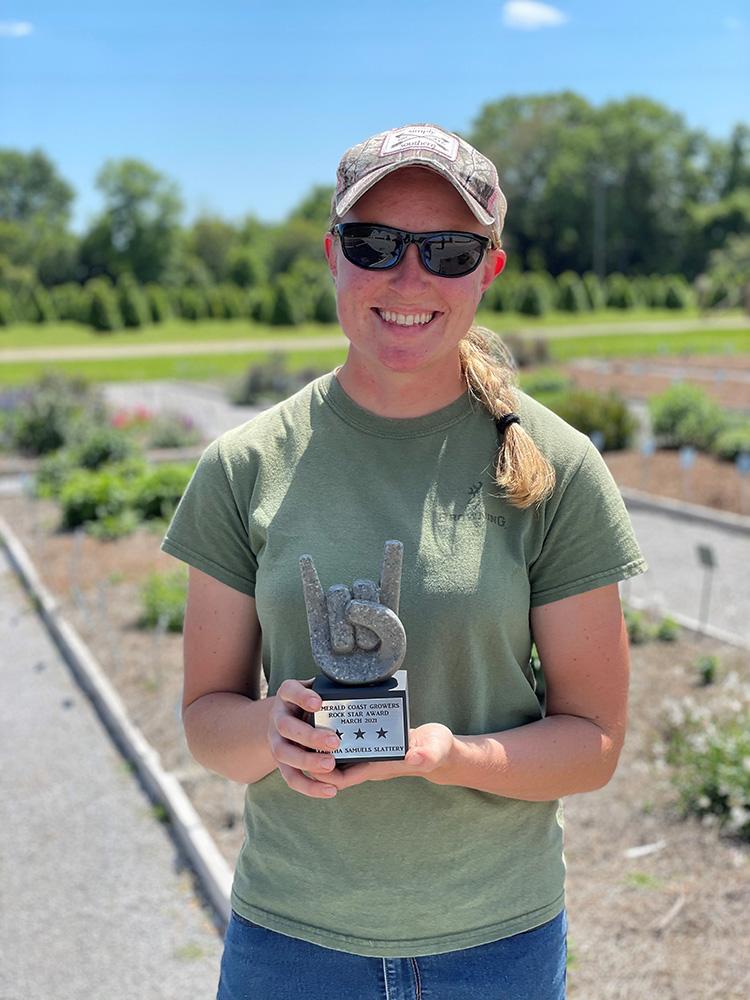 March 2021
Tabitha Samuels Slattery
Grower/Research & Development
"A true team player… patient, tactful, intelligent and competent. She's consistently awesome!"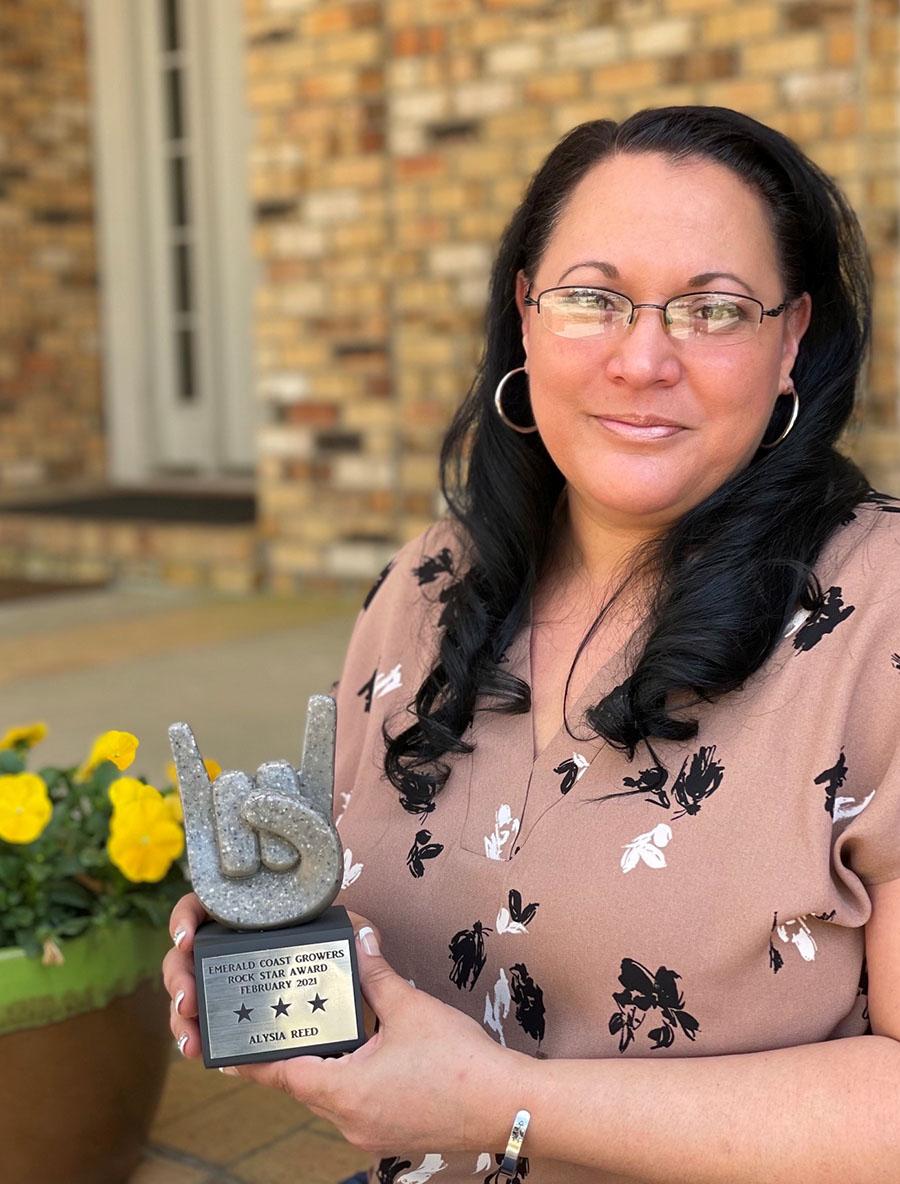 February 2021
Alysia Reed
Accounts Receivable/Administration/Customer Service
"Very smart and reliable. Quick to pick up on any process… always willing to help."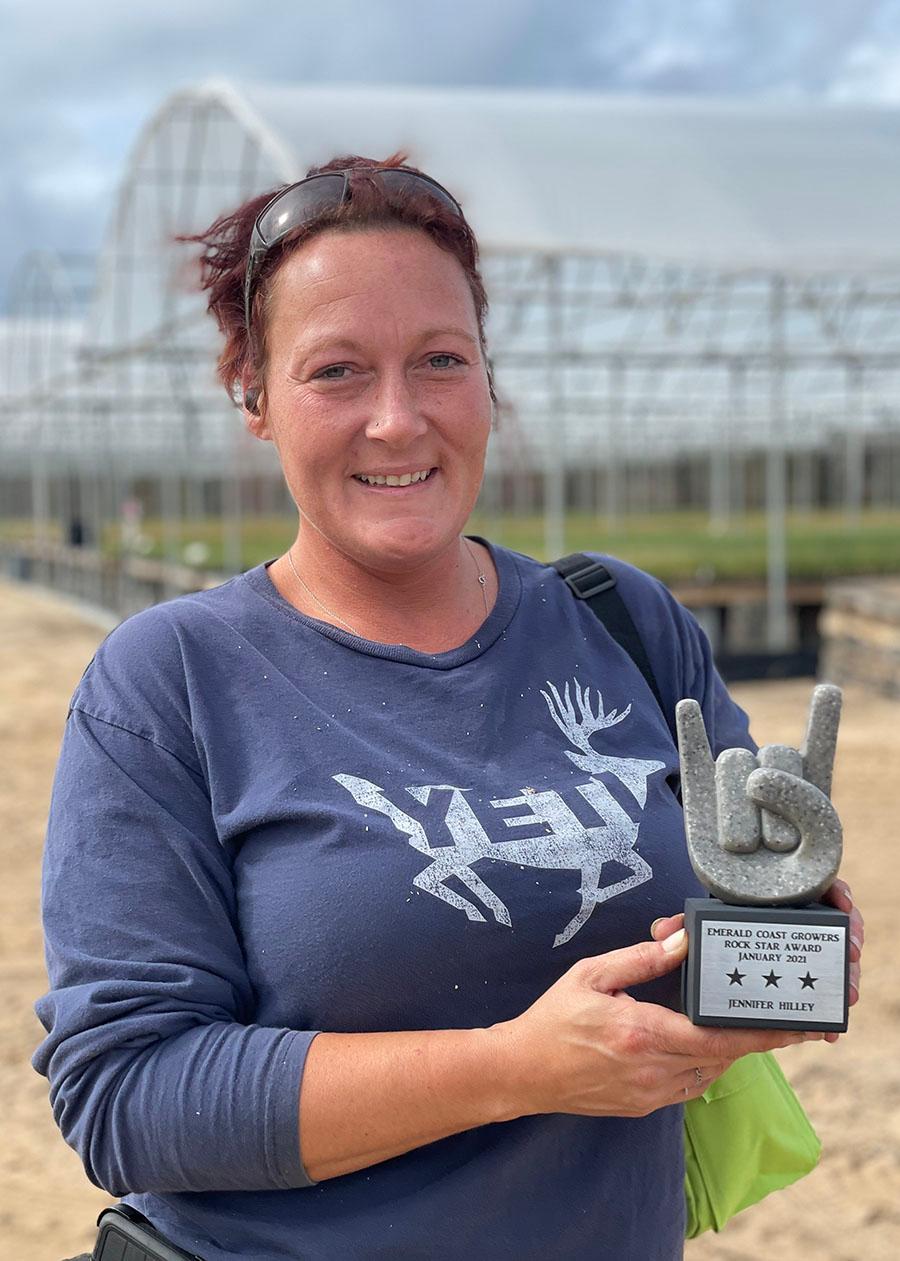 January 2021
Jennifer Hilley
Perennial Picking Team
"Her relentless energy is infectious. If you want something done, she's your go-to!"
---
ROCK STAR WINNERS 2020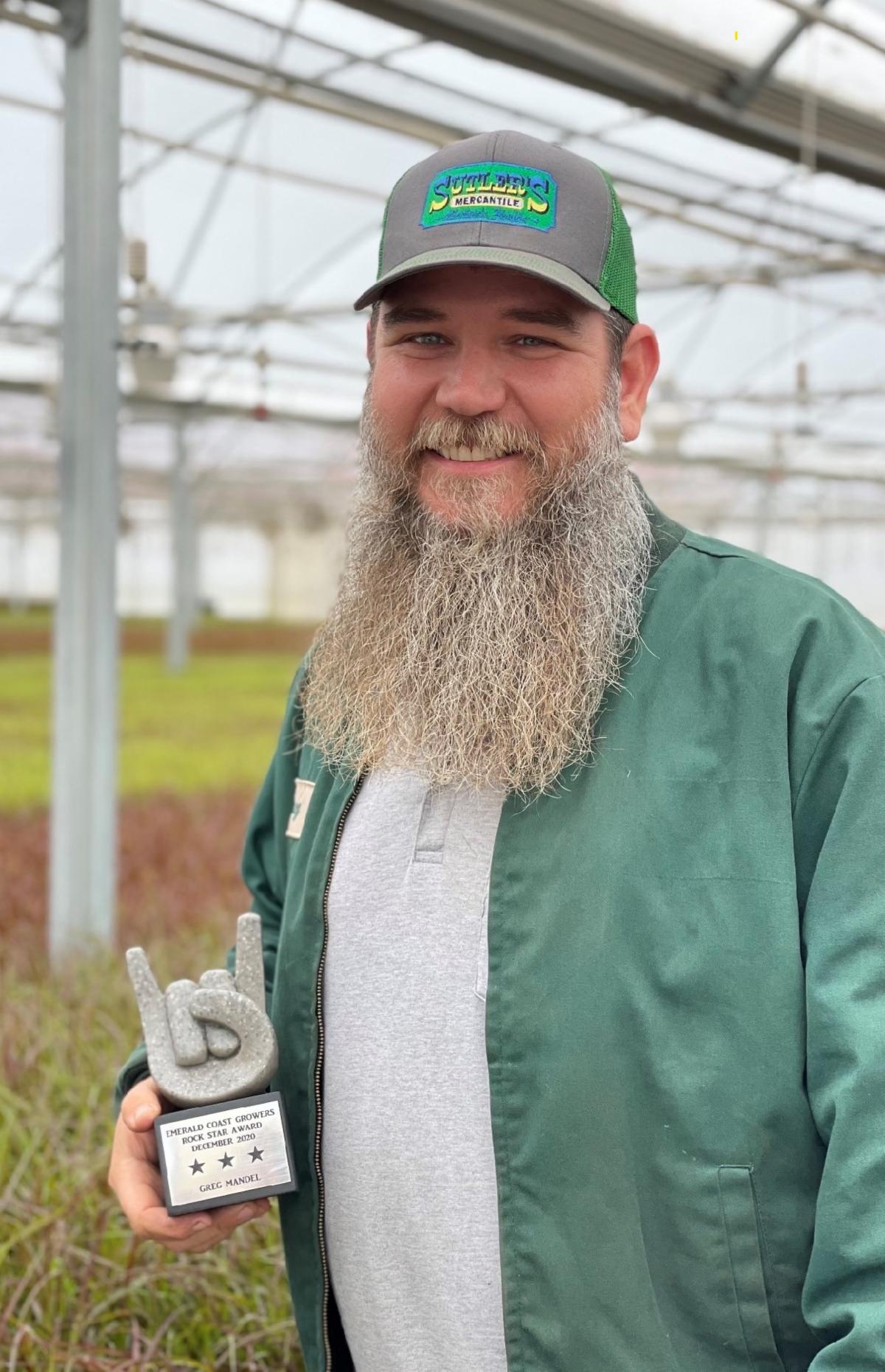 December 2020 (co-winner)
Greg Mandel
Grass Production Supervisor
"Greg keeps the train moving and on track. Greg's presence has been transformative."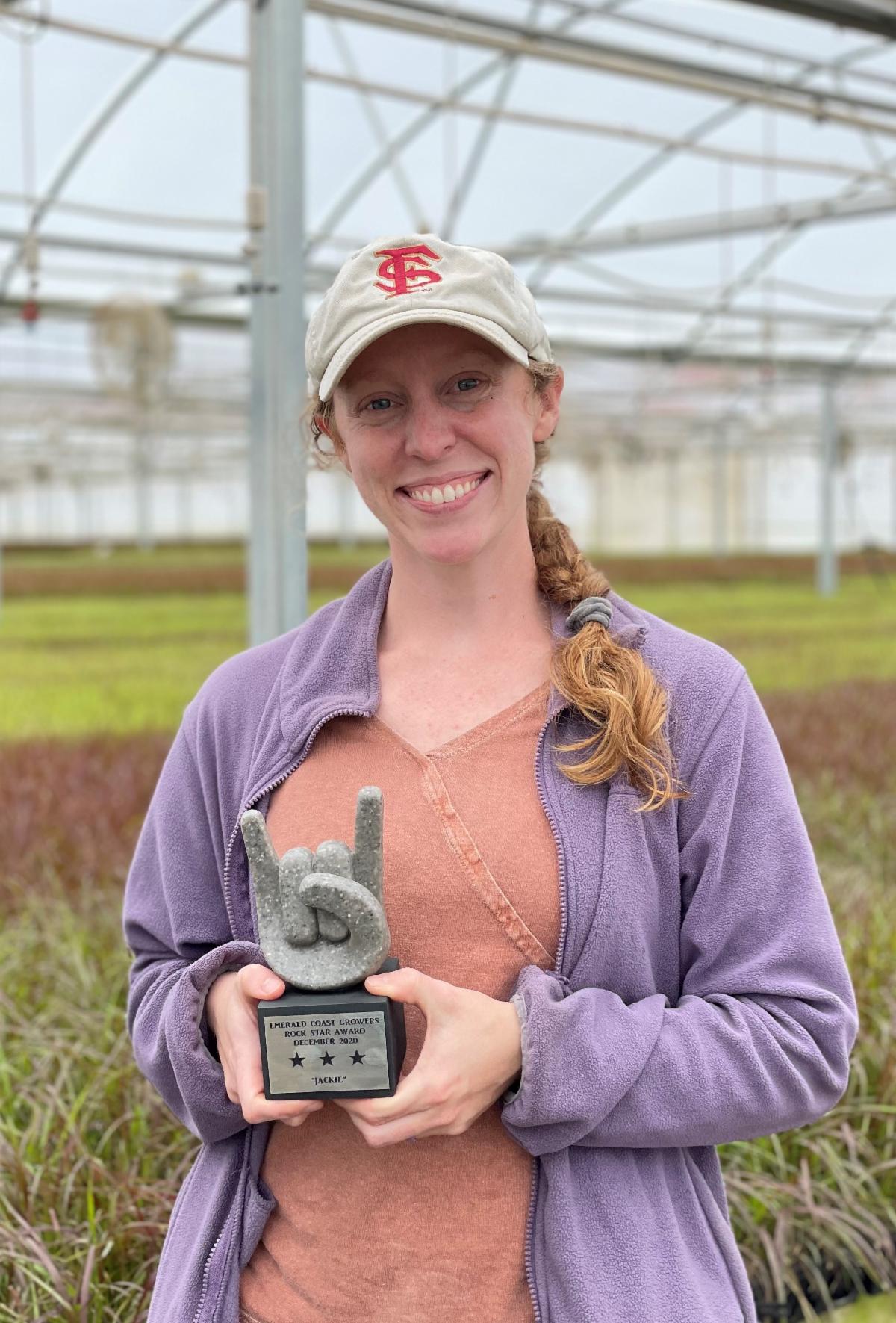 December 2020 (co-winner)
Jackie Robinson-Sinkiewicz
Grass Picking Supervisor
"Jackie works side-by-side with employees and has built great rapport."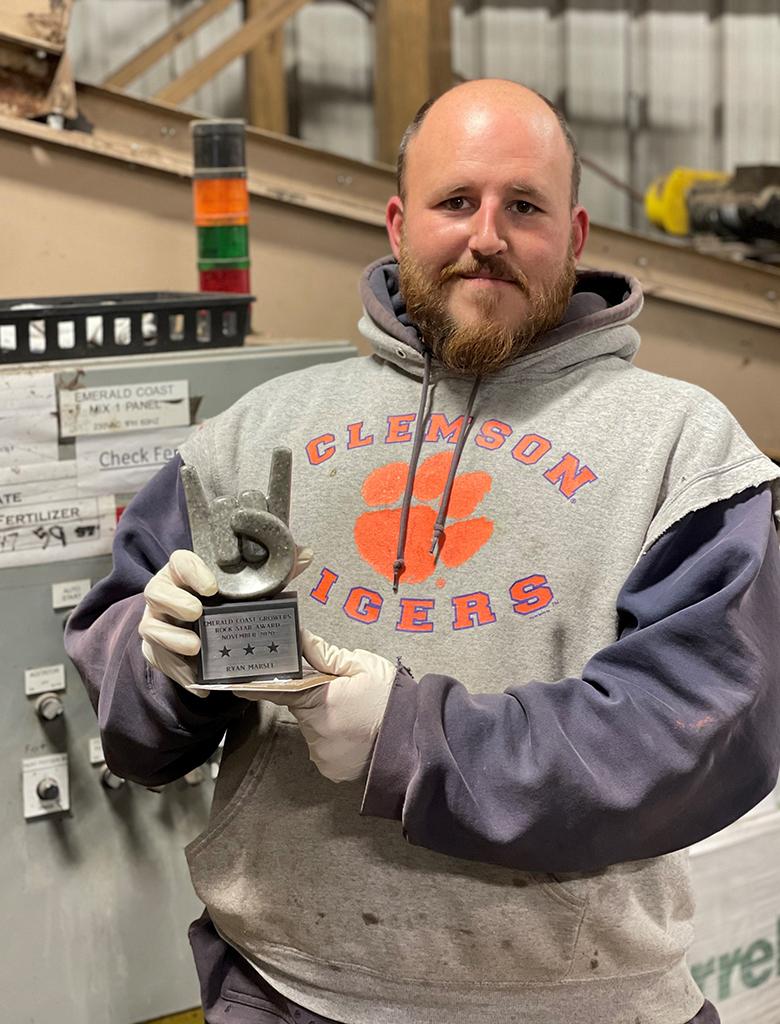 November 2020
Ryan Marsee
Milton Maintenance
"Pretty sure he doesn't know the word 'No'… throw him curveballs, and he knocks them out of the park."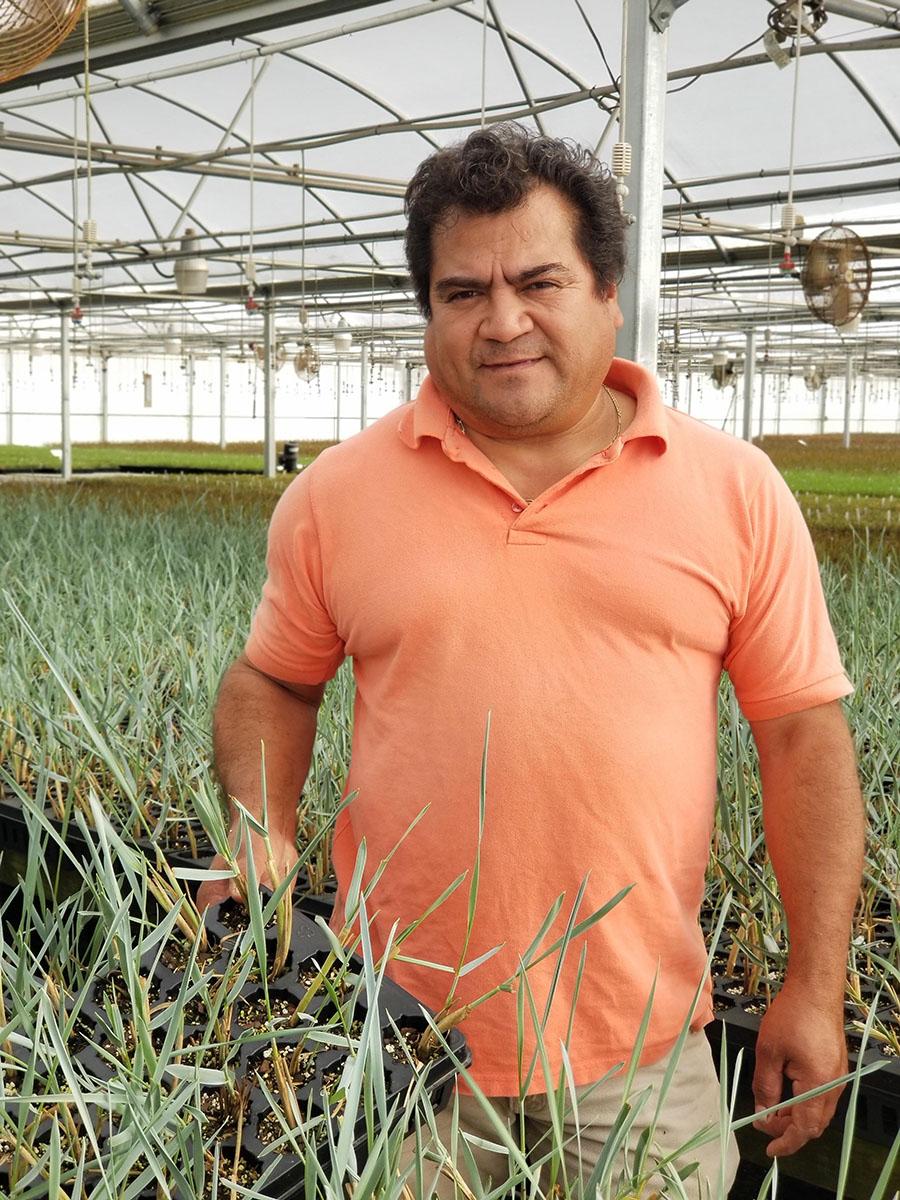 October 2020
Tino Ramirez Blanco
Grass Production
"The go-to guy when you need something done properly and in a timely manner. An extremely valuable asset."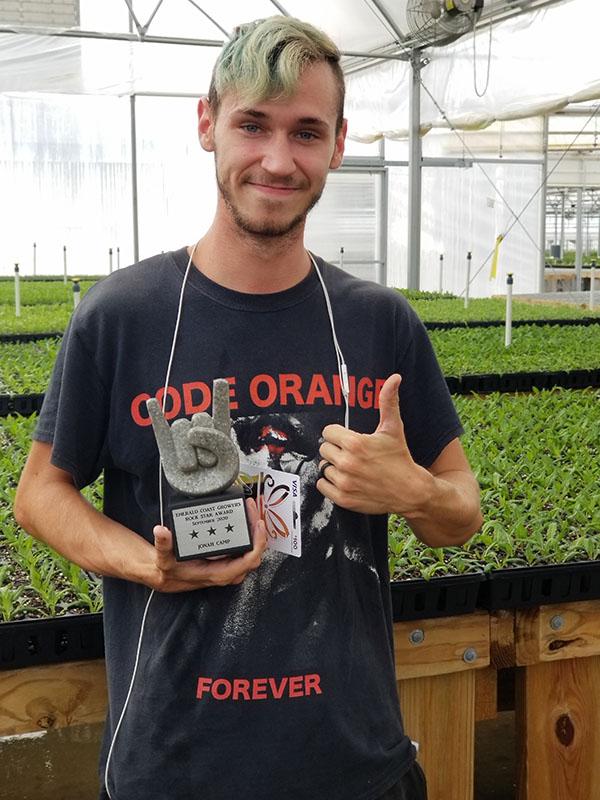 September 2020
Jonah Camp
Assistant Perennial Grower
"Storms reveal character… during Hurricane Sally, he was the man."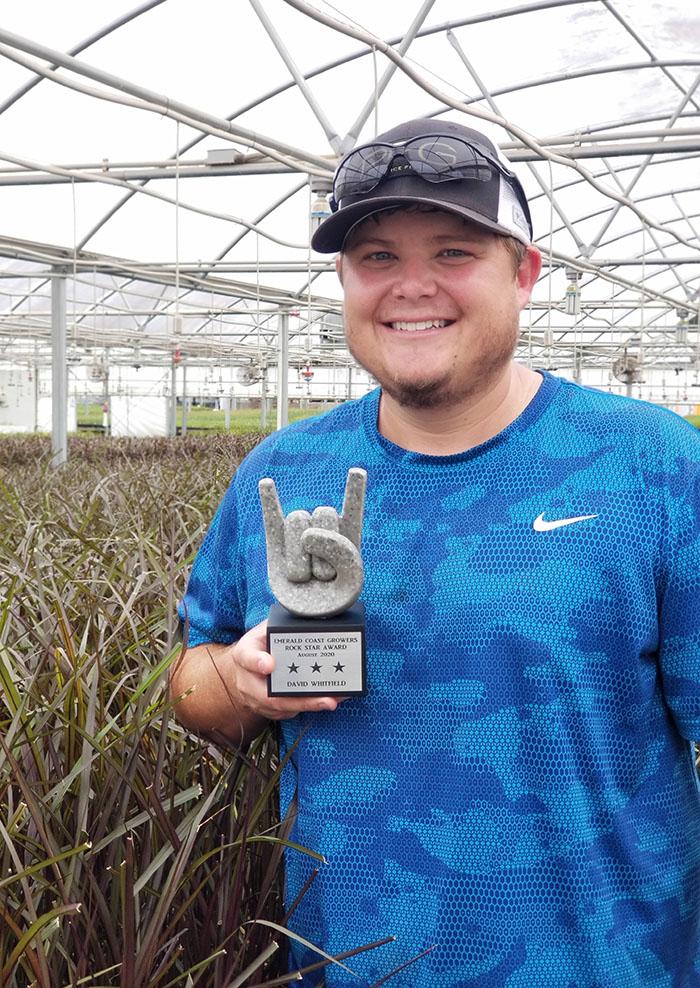 August 2020
David Whitfield
Assistant Manager, Milton farm
"It's rare to find leaders who are willing to get their hands dirty. David leads by example."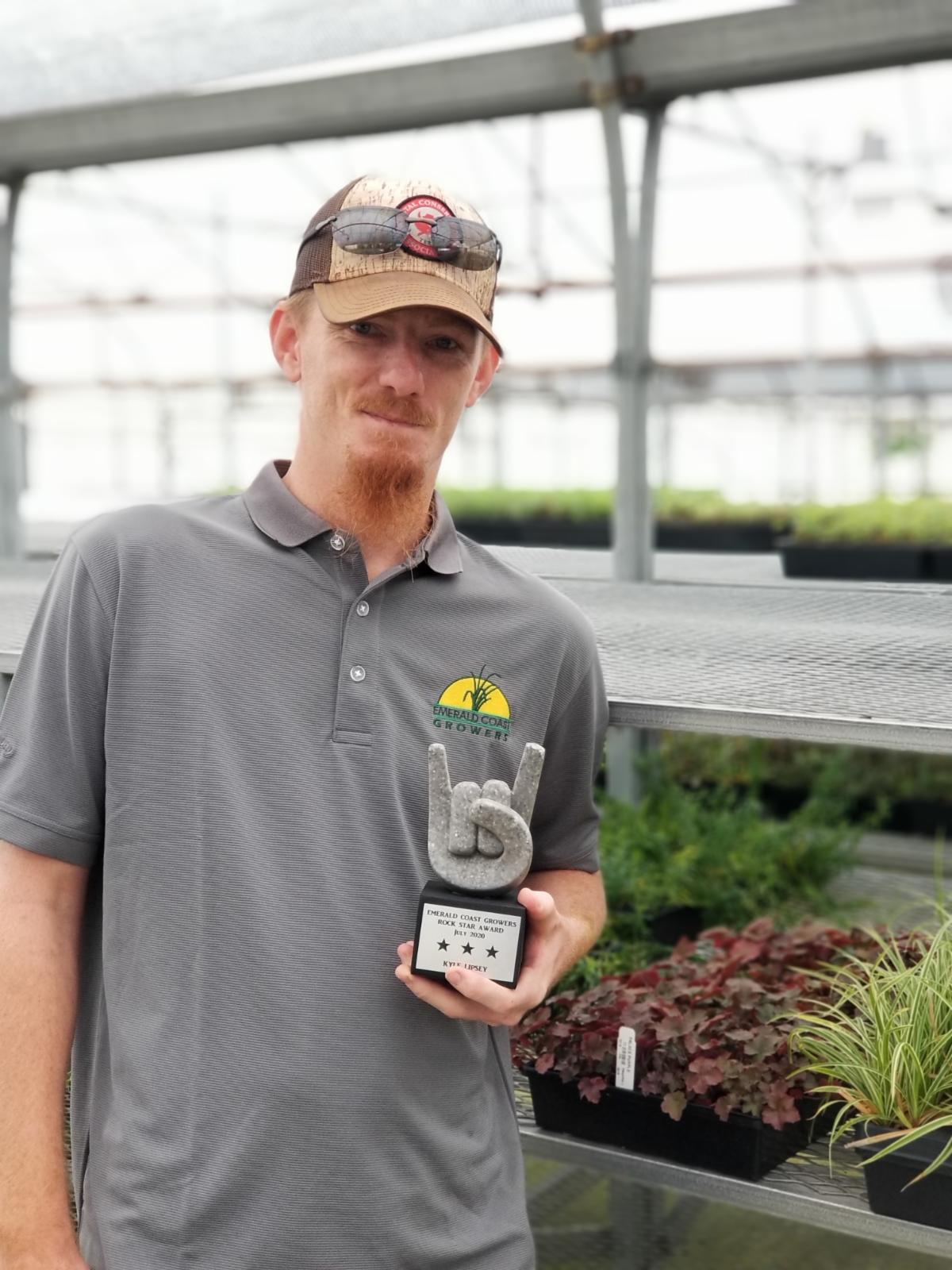 July 2020
Kyle Lipsey
Kyle recently left ECG to start his own farm. We will miss him and wish him all the best!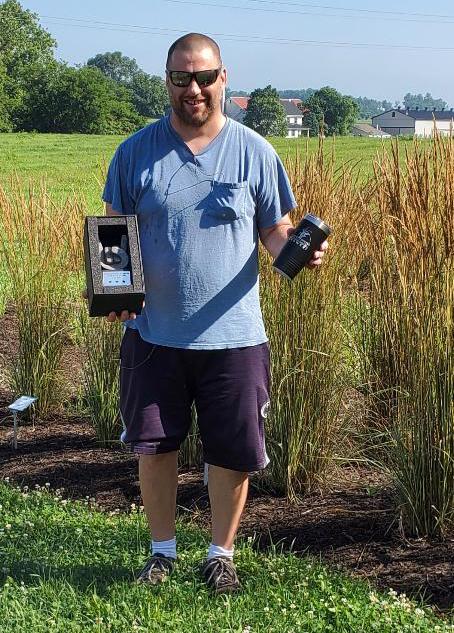 June 2020
Nick DiBernardo
Shipping Logistics/PA Trial Garden Manager
"An unusual skillset… our trial garden has flourished under Nick's care, and he can help you fix your spreadsheet."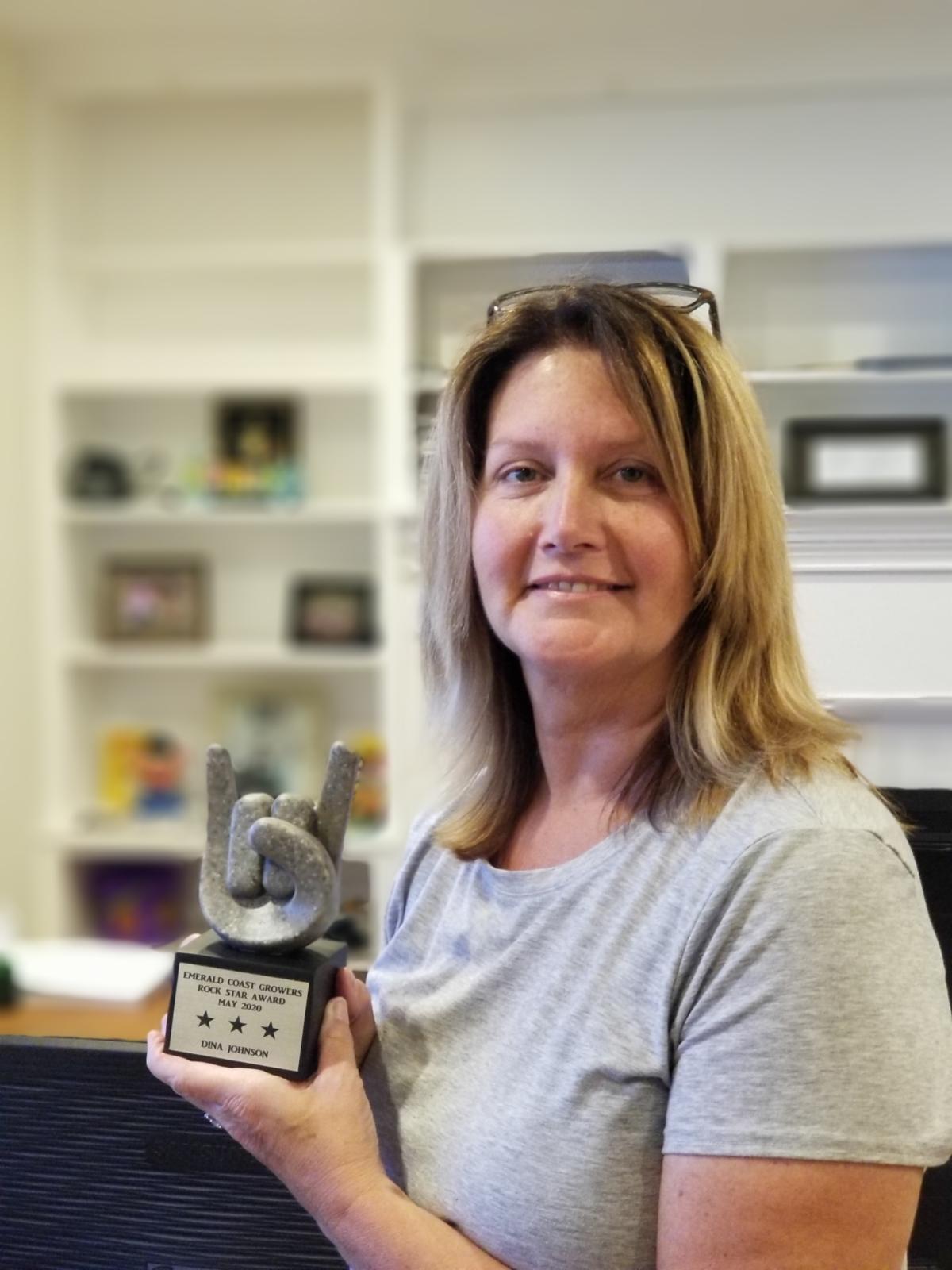 May 2020
Dina Johnson
Administration Office Manager
"Wearer of 1,000 hats… genuinely kind-hearted, determined and hard-working."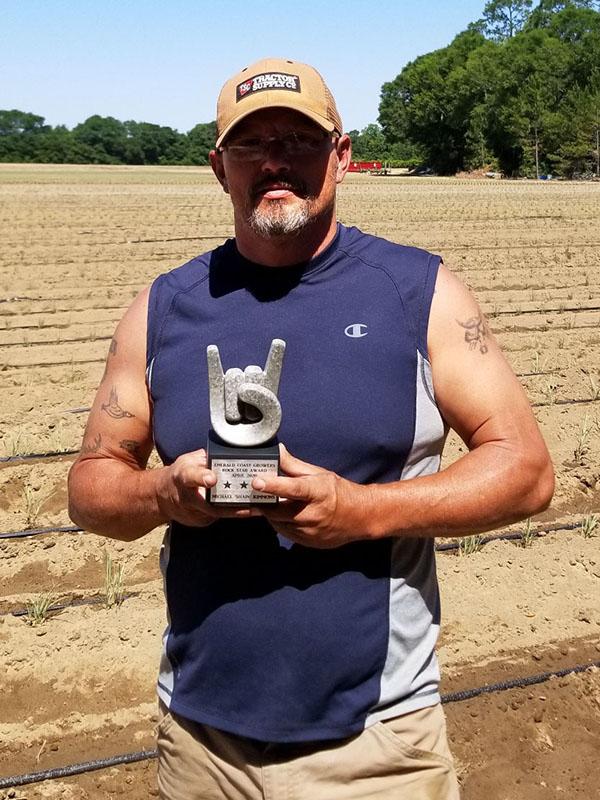 April 2020
Michael Shain Kimmons
Grass Stock Field Preparation/Maintenance
"Shain has really stepped up to take on many projects. If you have a problem, go talk with Shain and he'll have it fixed in 10 minutes."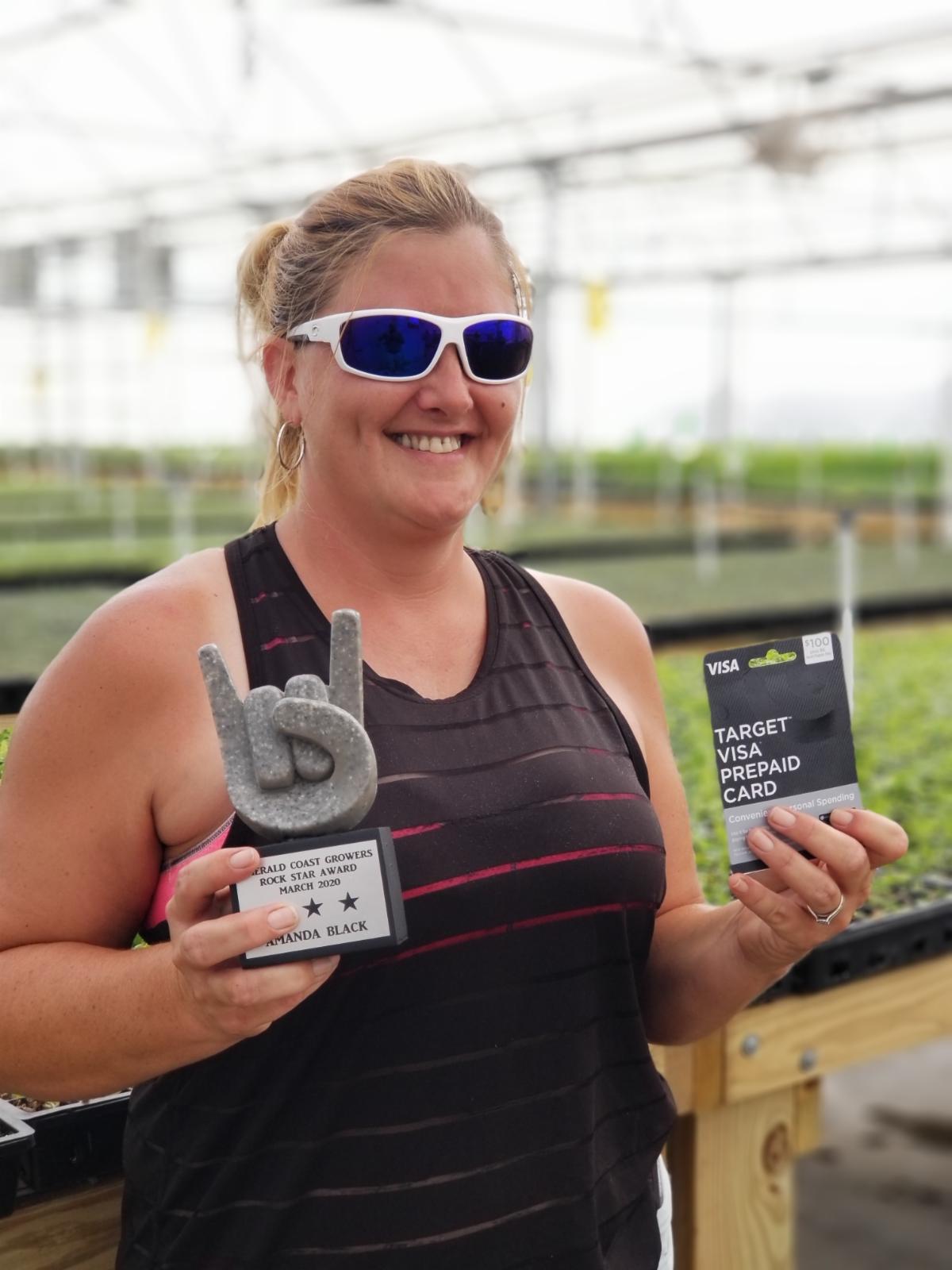 March 2020
Amanda Black
Supervisor, Perennial Picking
"Amanda has risen to the challenge of supervising both Perennial and Grass picking teams. She's worked diligently to improve quality and efficiency."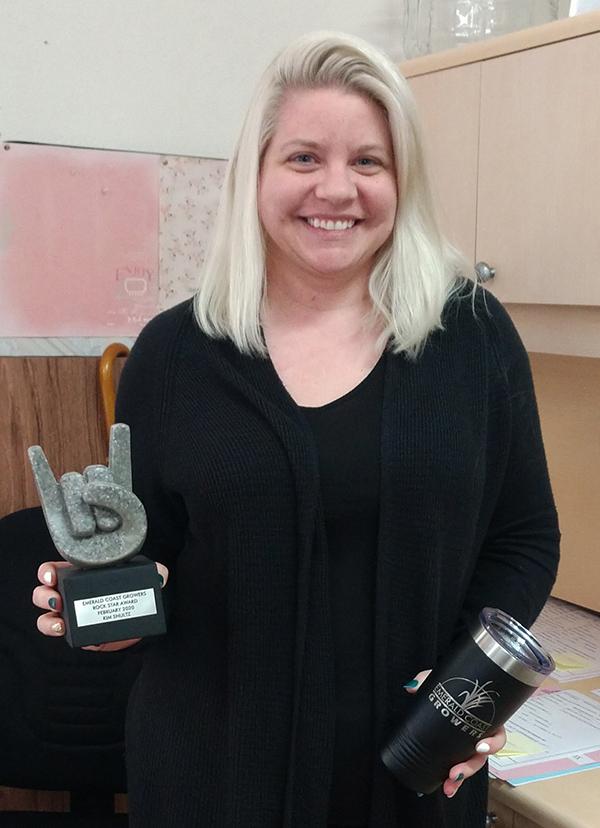 February 2020 (co-winner
Kim Schultz
Order Processing
"Kim is a silent superstar, a critical part of order processing… reliable, hard-working and approachable."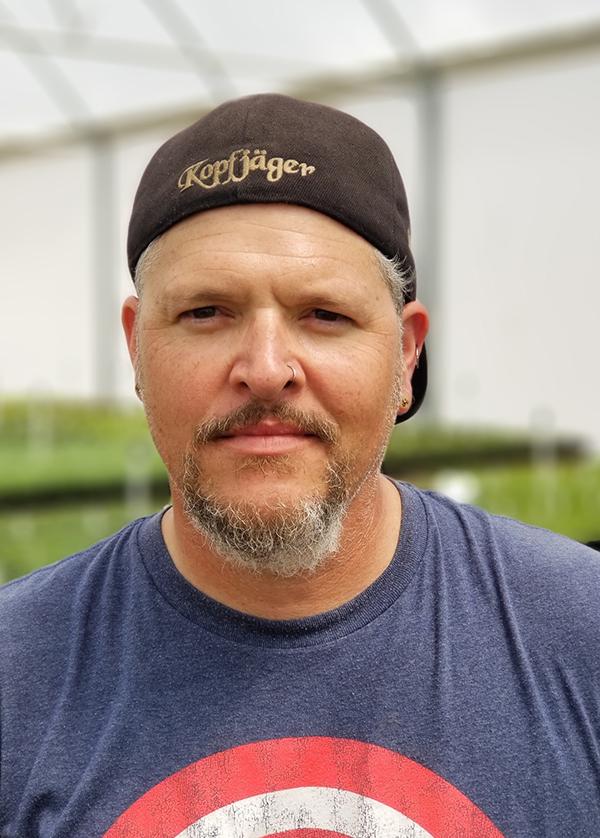 February 2020 (co-winner)
Gerald Ziegler
Perennial Logistics
"A true team player (who) gets tasked with a variety of jobs around Milton. Gerry brings a great attitude every day."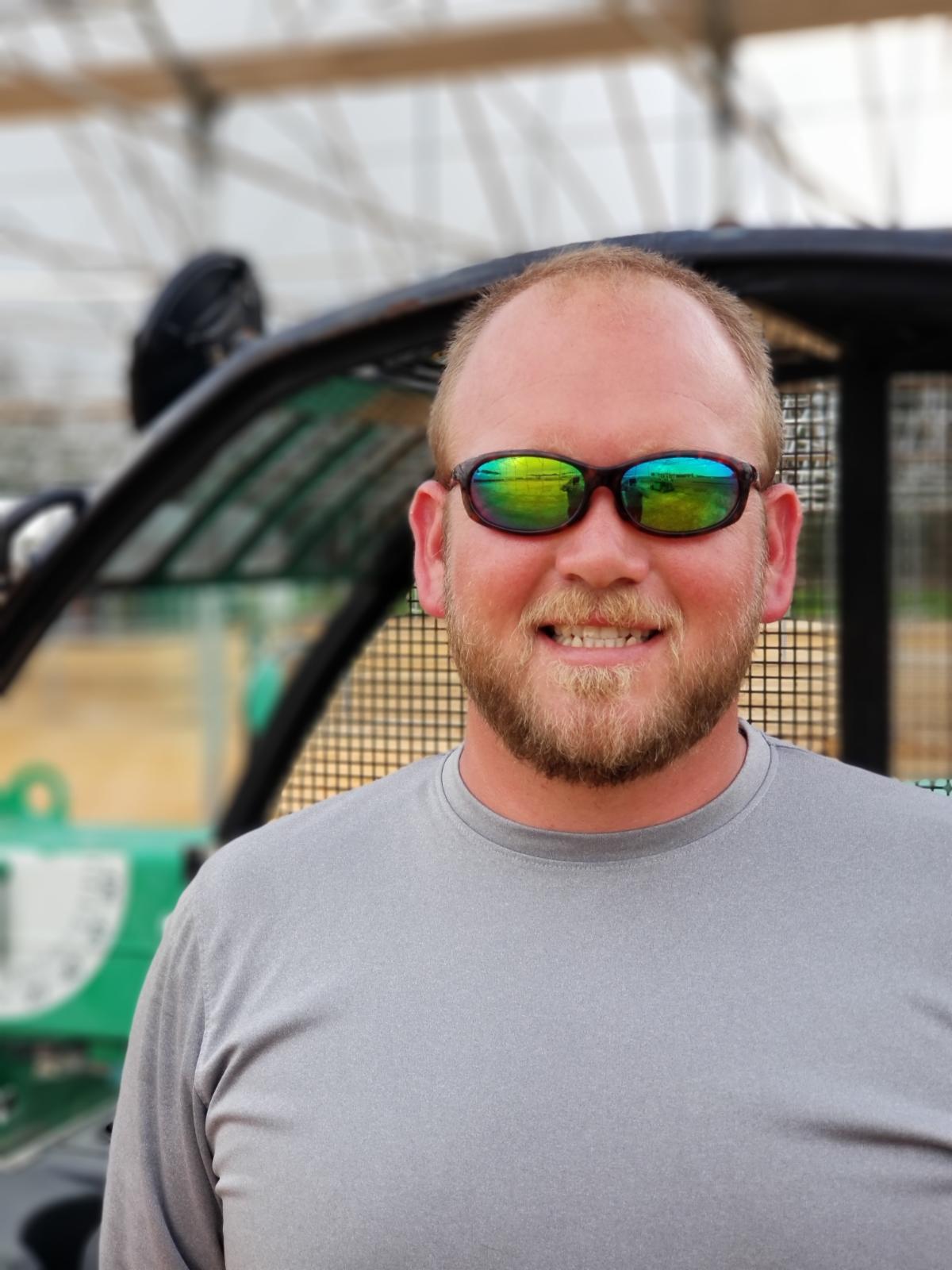 January 2020
Jake Verlinde
Facilities Manager/Project Leader
"A multi-talented, hard-working guy. Jake and his crew do the heavy lifting."