The shortest distance between two points isn't necessarily the most fun route. Sometimes the long and winding road is the way to go.
Here are two options for containers or pondside plantings that always bring a smile.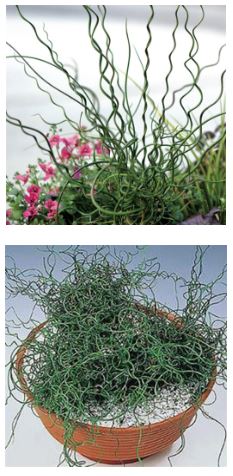 'Big Twister' : What a rush! This one takes the spiral staircase all the way up. Deep green cylindrical foliage twirls and curls to as high as two feet. Likes full sun and wet soil, and will even grow in shallow water. Excellent for water gardens and containers.
Height 18-24" Hardy in USDA Zones 5-11
'Spiralis' takes the same labyrinthine route, but not as far. Cylindrical foliage is just as deep green, but finer, more wiry. A terrific pond, bog, water garden or container plant that's happiest in full sun.
Height 14" Hardy in USDA Zones 5-11
Sometimes gardeners and designers just like to get a little kinky. There's a straightforward way to feed that need: Start with Juncus in beefy 38 trays from Emerald Coast Growers – the easy choice!