Posted by Emerald Coast Growers on Sep 21st 2023
Senecio candicans Angel Wings® PP28830
This oh-so-popular, tender perennial is an exciting design option for mixed containers.
Soft to the touch, broad, velvety leaves in dazzling matte silver steal the show with Senecio. Rarely flowering, it's all about that silky, serrated, succulent foliage. The large, bright leaves are impressive as a stand-alone specimen and sparkle as a side piece to blooming perennials in mixed containers.
Easy to maintain, Angel Wings® is a tender plant that thrives in full sun to partly sunny locations. It can even be used as a houseplant near a bright window. Drought tolerant once established, well-draining soil is essential, particularly in cooler climates.
---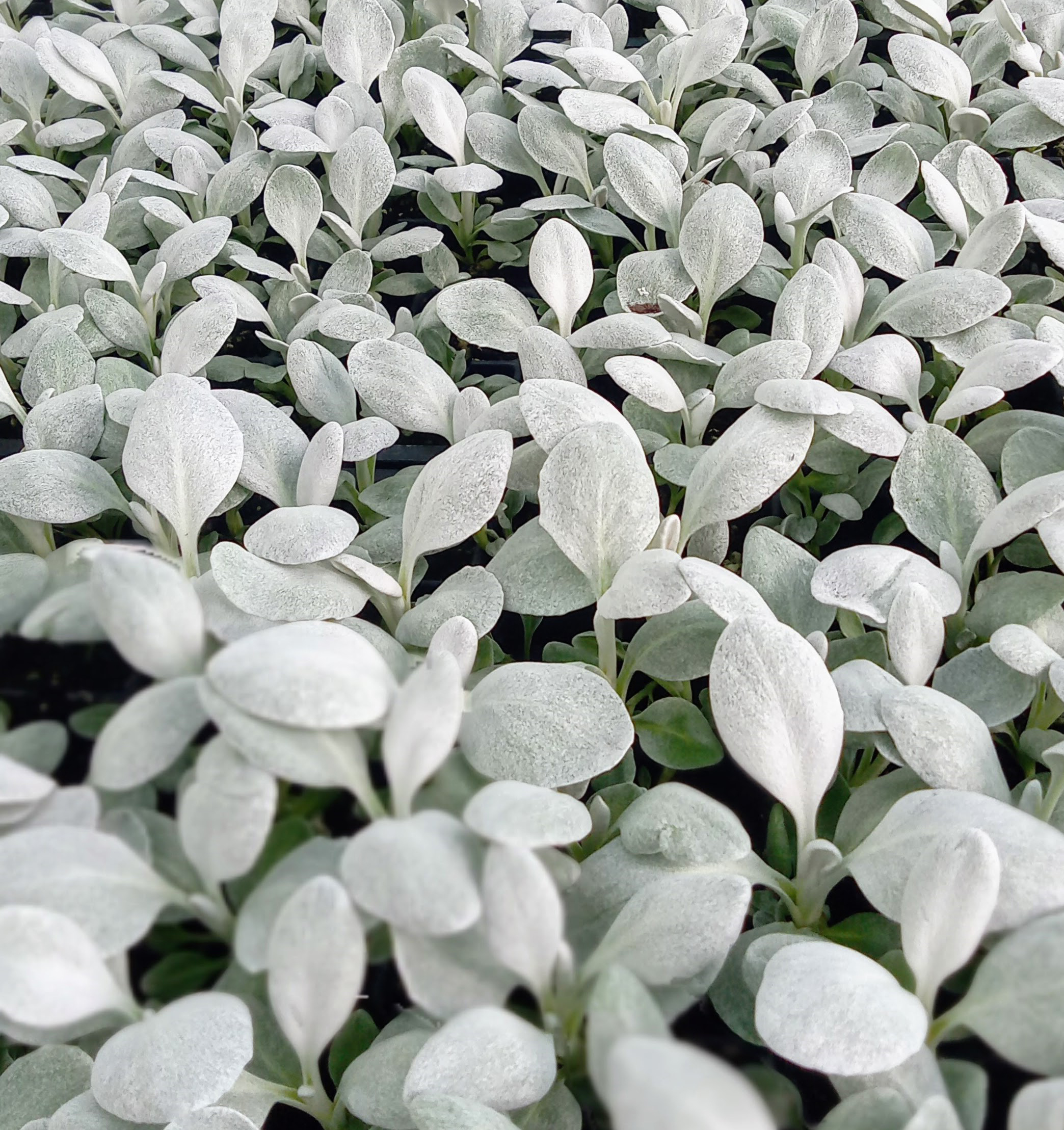 Availability Alert!
Benches of big, beautiful Senecio c. Angel Wings® are on deck, ready to ship. Easy to order online!
Sun to Part Shade.
Drought tolerant. Prefers well-draining soil.
Mature height 16-18"
Hardy in Zones 8-10
---
Stand out from the crowd with an offering of textural, trending, Senecio c. 'Angel Wings'. It all starts with easy-growing, luscious 72-cell liners from Emerald Coast Growers – your easy choice!