Stop Screaming! We Hear You! (Carex oshimensis 'Ice Cream' PP#21463)
If there's a sedge worth screaming about, it may just be 'Ice Cream'.
This garden confection's winning recipe features minty green stripes alternating with creamy white stripes. Its neat, mounded, spherical habit completes the picture.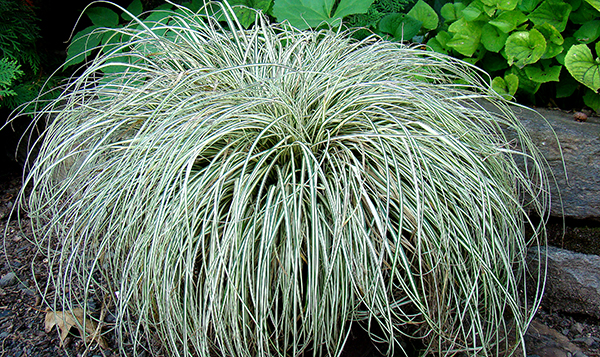 But don't keep it in a bowl. Serve it up in a decorative container, or sprinkled generously around the border. 'Ice Cream' stands a tidy 12" tall, and is hardy in Zones 6 – 9. And it won't melt in sun or part shade.
---
Order up a heaping helping of this cool Carex. No need to raise your voice: just order online here, or pick up the phone and call our friendly, efficient Customer Service folks. They have the scoop on 'Ice Cream' in fast-finishing 50s from Emerald Coast Growers – your easy choice!