Swiss Army Knives of the Garden
We're not talking about edged implements here. We mean plants that, like the famous multi-function pocket knives, can be deployed in a multitude of situations. Gardeners sometimes need a plant that will thrive wherever it's put. Or one that fills in like a groundcover, while also preventing erosion on a steep slope.
And then there are plants that are content to spend their lives as pretty things in containers, but even happier when inserted into the garden as perennials.
We've got 'em. And they're not just multi-talented, they're multi-tasking.
Hemerocallis 'Happy Returns' and 'Stella de Oro'
Yes, some plants grow with even less care than a daylily. Those plants are called weeds. If there's an easier desirable plant to grow, in full sun or part shade, we haven't met it. These compact forms are two of the most-loved perennials ever introduced.
The Latin and common names both convey the same information. Hemerocallis translates to "beauty for a day;" that's how long each flower lasts. So how do these two provide color for so long? Easy: Multiple scapes topped with multiple blooms. Height: 15-18". Hardy in USDA Zones 3-9.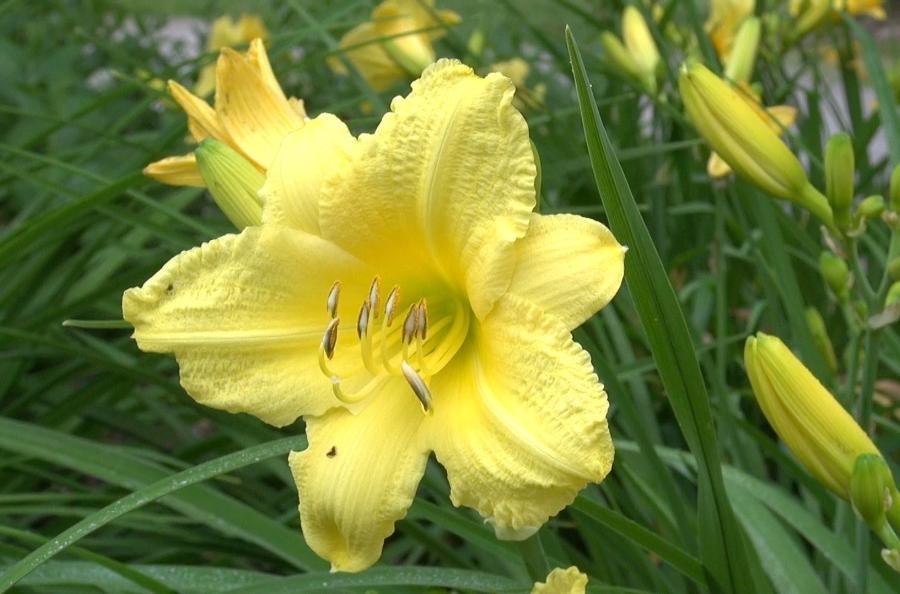 Heuchera 'Black Taffeta' and 'Stainless Steel'
We have too many excellent Heuchera varieties to list here. These two make striking container plants, alone or as part of a combo. But for a really dazzling show, plant them side-by-side! Rich jet black vs. bright silver make an unforgettable contrast. They're perfectly at home in sun or part shade. Height: 18-21". Hardy in USDA Zones 4-9.
Calamagrostis 'Karl Foerster'
This Swiss Army knife theme needs something with blades. 'Karl Foerster' is named for a world class German plantsman, and his eponymous grass makes any designer look like a genius. As a specimen on in masses, in sun or part shade, it's one sharp grass. Bolt upright habit and a generous mass of feathery plumes complete the picture. Height: 3-4'. Hardy in USDA Zones 4-10.
Sorry, they don't come with can openers or tweezers. But as garden plants go, you can't beat them for versatility.
Sharpen up your offering. Get the edge on the competition with liners from Emerald Coast Growers – the easy choice!