There's nothing shy about these wallflowers! ERYSIMUM Glow™ series
Their Latin name changed from Cheiranthus to Erysimum years ago, but gardeners still call them "wallflower." By any name, they've adorned our borders for decades.
The Glow™ series updates the genus with its compact, ground-hugging shrubby habit and extended bloom time. Once established, they like their soil on the dry side – perfect for water-conscious areas and for reduced maintenance everywhere.
They're brilliant at lighting up containers, too, alone or in combination. And they play well with Illuminating (Pantone 13-0647), the cheerful yellow hue that's one of two 2021 Color of the Year choices.
---
Get a load of their glowing honey-scented flowers in a range of gold/citrus hues: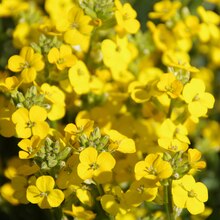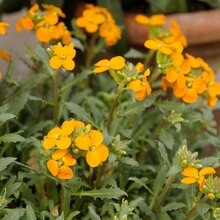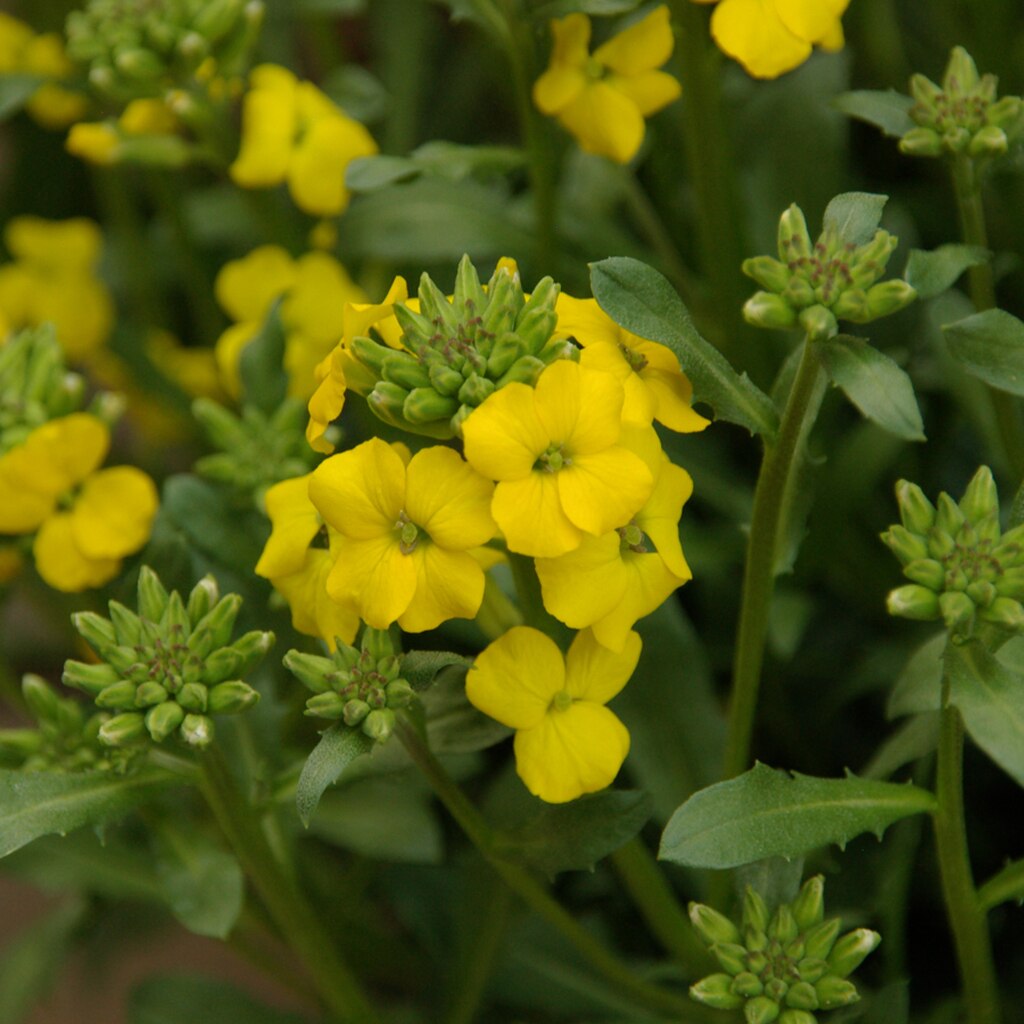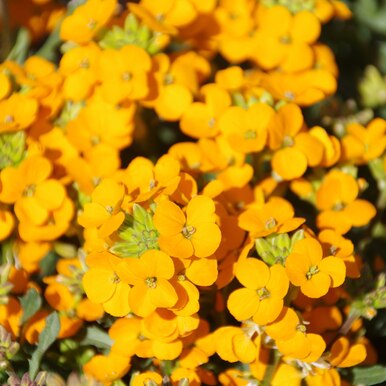 and 'Orange'.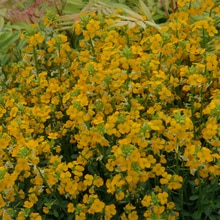 They keep a low profile (just 6 – 8"), but these wallflowers are ready to strut their stuff. Add them to your dance card for 2021, and get your Glow™ on with fast-finishing 72s from Emerald Coast Growers – the easy choice!