Posted by John Friel on Sep 6th 2022
Ever since 'Walker's Low' was named Perennial Plant of the Year back in 2007, "catmint" has become increasingly popular as a sturdy, low-maintenance ornamental.
We grow 8 varieties of this interesting genus. Our latest addition: 'Purrsian Blue'.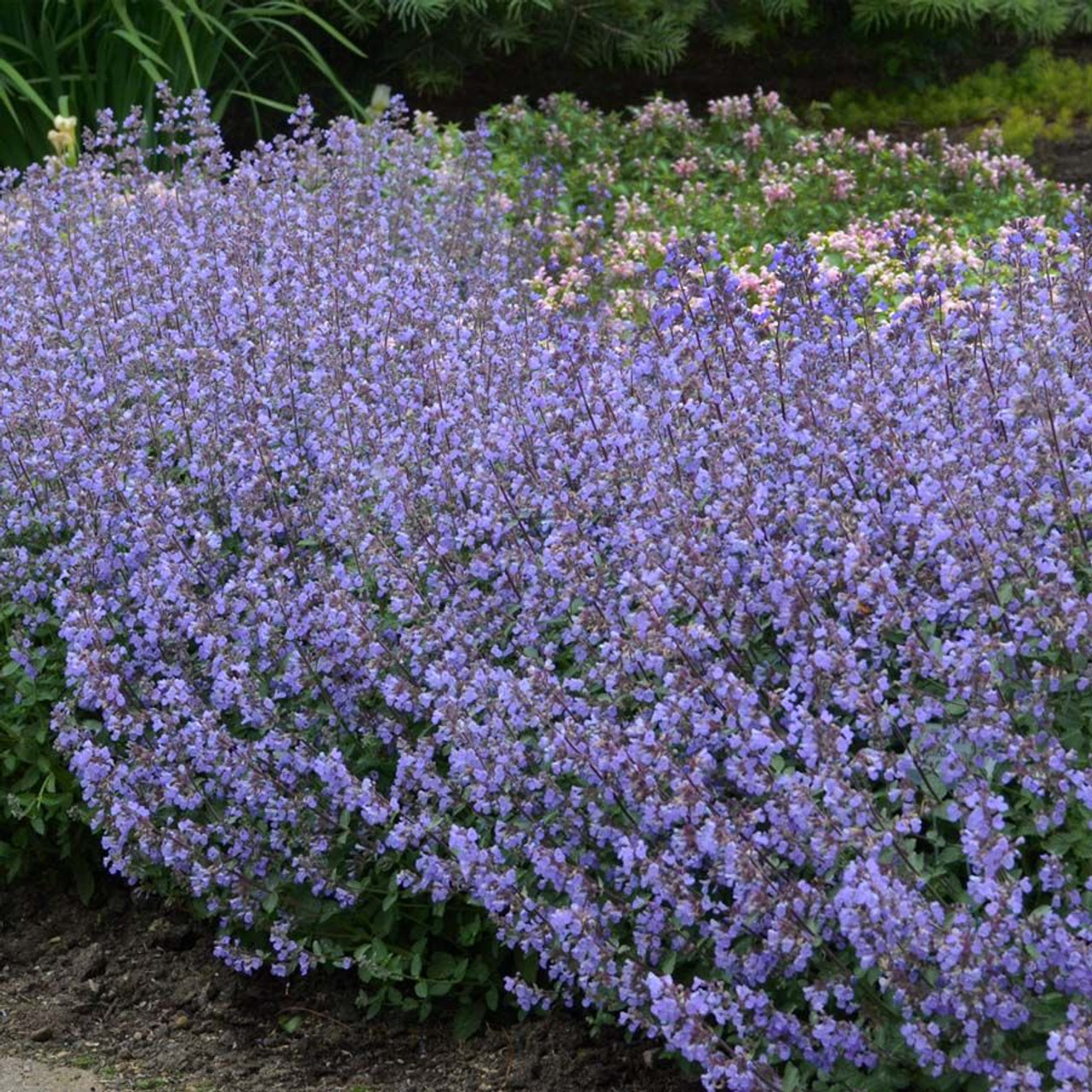 ---
This Midwestern-bred variety forms neatly mounded clumps of tiny, toothy, aromatic leaves. The foliage is all but hidden by the prolific bloom of periwinkle blue flowers with dark purple calyxes, produced in abundance from early summer into early fall.
Height: 14 – 18". Hardy in Zones 3 – 8.
---
Fun Fact
'Purrsian Blue' draws butterflies and hummingbirds. Cats? Not so much. When bruised, catmint has a fragrance felines favor, but it's not their drug of choice. That's catnip.
---
Geography of a Genus
Nepeta is believed to refer to Nepete, an ancient Etruscan city. The Etruscan civilization comprised multiple independent city-states that became part of the Roman Empire. Now called Nepi, Italy, the city is famous for mineral springs whose water is bottled and sold throughout Europe. Another attraction: the castle of the infamous Lucrezia Borgia.
---
Nepeta 'Purrsian Blue' is great for edging or mid-border. It comes in fast-planting, quick-finishing 72s from Emerald Coast Growers – your easy choice!