Posted by John Friel on Mar 3rd 2021
Purple is such a striking hue, Rome once decreed that only the emperor could wear it. But it's also one of Nature's favorite colors. She bestowed it lavishly upon numerous genera in the plant kingdom and even some in the animal (think birds and fish).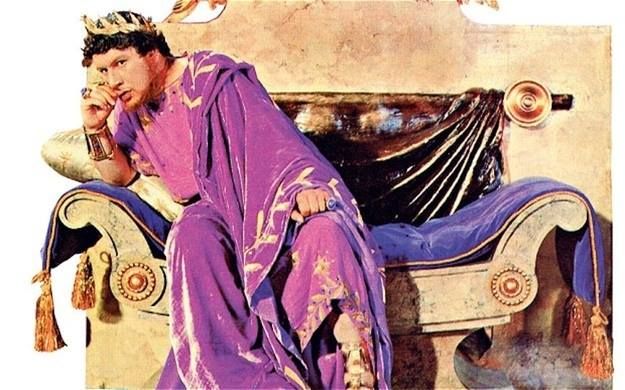 Verbena 'Homestead Purple' straddles the annual/perennial line: Technically it's a perennial, but it's tender enough that in northern climes, it's used as an annual and replaced each year.
Whichever way works in your zone, it's a worthy addition to the sunny border. A low spreader, it features small, rich green leaves covered with gangs of starry, deep purple flowers. It's a double Southern honors winner, with an Arkansas Select award and a Georgia Gold Medal in its trophy case. Height 6 – 10". Hardy in Zones 7 – 11.
---
Origin Story
'Homestead Purple' came to the industry via a serendipitous discovery by two eminent plantsmen, educators and authors, both now Professors Emeriti of the University of Georgia.
Allan Armitage is a prominent perennial authority, author of "Herbaceous Perennial Plants." Michael Dirr literally wrote the book on woody plants, "Dirr's Hardy Trees and Shrubs."
Traveling together one day, Armitage and Dirr passed an unfamiliar mass of purple flowers, pulled a quick 180, and (with the homesteader's permission, of course) took some cuttings. The rest, millions of clones later, is history.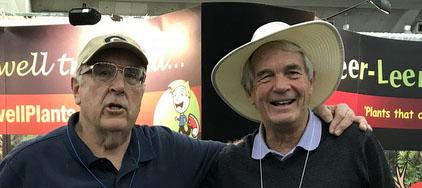 left: Michael Dirr, right: Allan Armitage
---
The Game(s) of the Name
1. The taxonomists have had their way with this species. It's now officially Glandularia canadensis, which sounds like a medical condition afflicting hockey players.
2. Other colors have been introduced with "Homestead" in the name. They're impostors with no connection to the original, just trying to hitch their wagon to its star.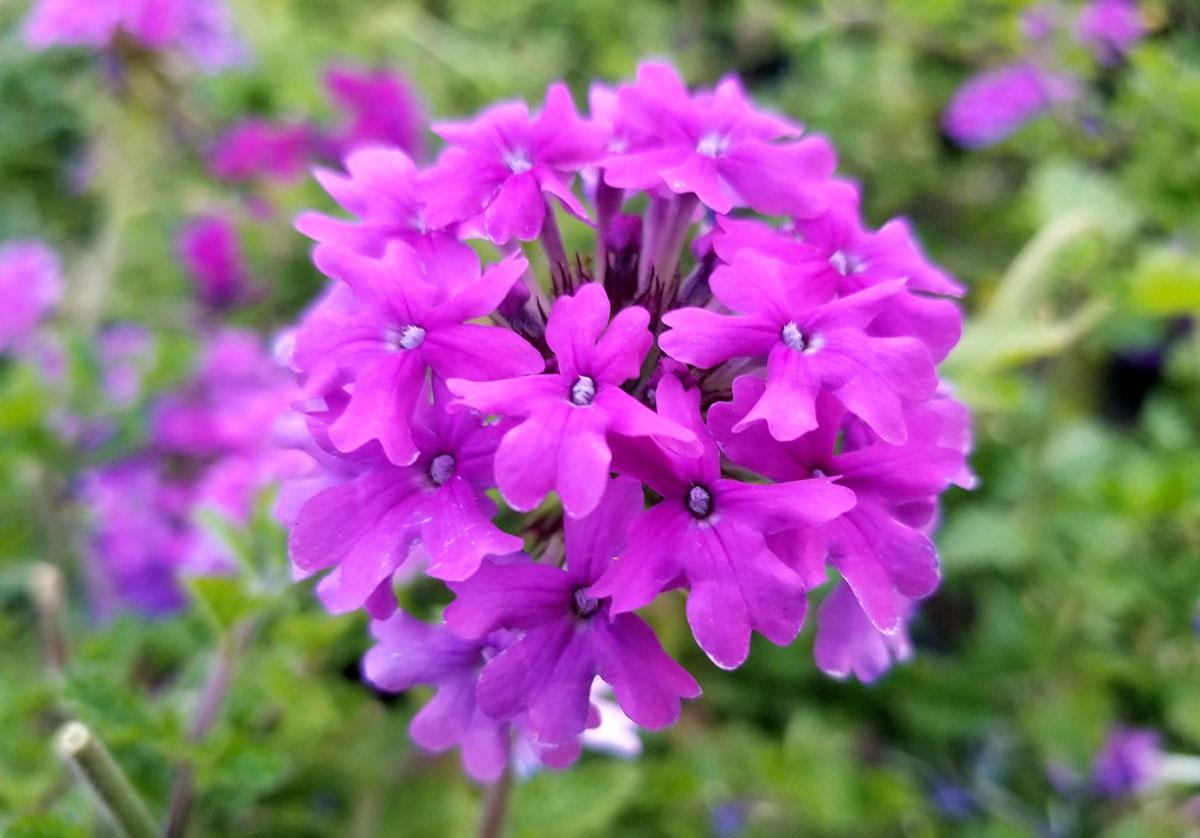 You needn't be an emperor to dress your customers' gardens like royalty. Just start with Verbena 'Homestead Purple' in slick-planting, quick-finishing 72-cell liners. Your wish is our command. We're Emerald Coast Growers – your easy choice!