Chasmanthium latifolium "Northern sea oats"
This interesting native grass has seed heads that look like oats, rising from foliage that's reminiscent of bamboo. It tolerates much more shade than most ornamental grasses, and can even handle the infamously inhospitable shade of black walnut trees.
The pendulous seed heads emerge green, turning purple/bronze in summer. They're dazzling in late-afternoon sunlight, and they make a fabulous filler for dried flower arrangements. Height 3 – 4'. Hardy in Zones 5 - 9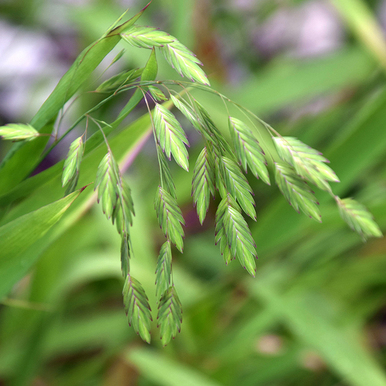 ---
The Game of the Name
The vernacular name comes from a similar species' affinity for sandy soil and salt air, plus the heads-of-grain appearance of its spiky decorative seed heads. And it has at least two other local names: "Indian wood oats," and the oxymoronic "Inland sea oats."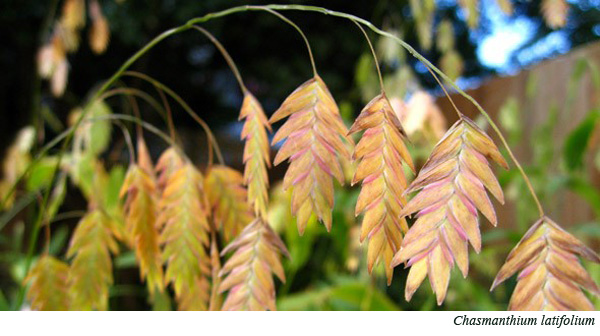 ---
Feeling your oats? Fill your bowl with Chasmanthium. It comes in two slick-planting, fast-finishing sizes: Economical 72s, and robust 38s.
Whichever suits your needs, it comes from Emerald Coast Growers – your easy choice!