Reloaded! Fresh from the Oven (Helictotrichon and Salvia)
April showers bring May flowers. Mayflowers bring Pilgrims.
Winter production brings April liners. April liners bring spring and summer profits. Now that's poetry!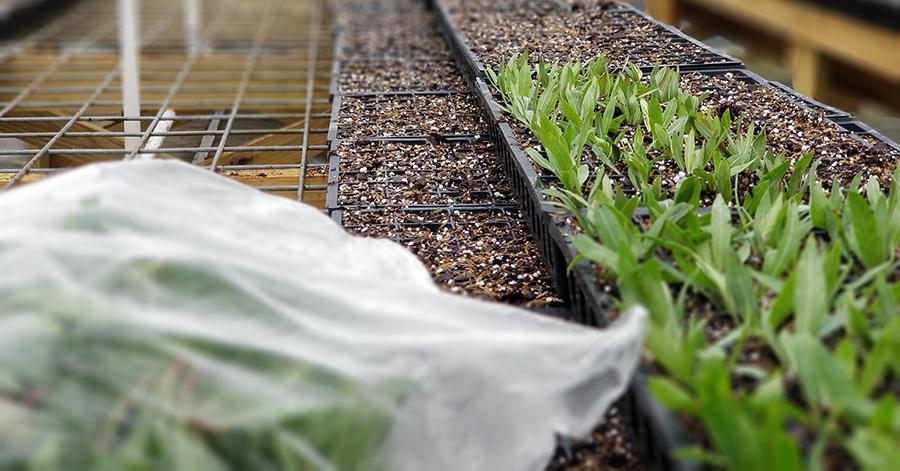 Our prolific production teams kept the beat going all winter. Now that spring is in the process of springing, you can reap the rewards of their efforts with ready-to-rock perennials and grasses!
---
Grasses du Jour
Helictotrichon (Blue oat grass)
This versatile genus can handle full sun, full shade, and every level in between.
Helictotrichon sempervirens: The straight species sports powder blue foliage and tawny flower stems.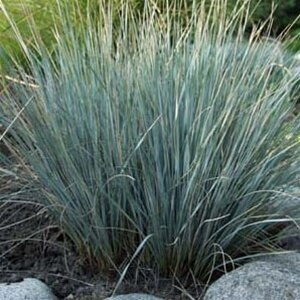 H. s. 'Saphirsprudel' (Sapphire fountains): This selection features wider foliage and brighter blue color. It's also more tolerant of heat and humidity.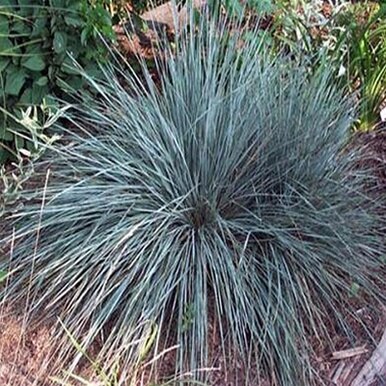 Both stand 24 – 30" tall. Hardy in Zones 4 – 9. Available in 38-cell trays.
---
Perennials du Jour
Salvia (Meadow sage)
Few genera can boast a greater range of characteristics and applications. Some varieties are tough as nails, others more tender. Colors? Sorry, they don't come in yellow or orange, but they span quite a spectrum, with blues, purples, pinks and bicolors to choose from. A couple of faves, both in trays of 72:
S. guaranitica 'Black and Blue': Cobalt-blue trumpet flowers erupt from jet-black buds and calyxes, from summer well into autumn. Attracts hummingbirds! Height 3 – 4'. Hardy in Zones 7 – 10.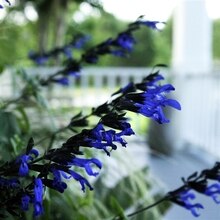 S. greggii 'Radio Red'(PP26362): Way over at the other end of the color chart is this brilliant true red variety, sending a strong signal that carries all across the hot border. Flowers rise on sturdy stems from spring to late summer. Height 16 – 18". Hardy in Zones 7 – 9.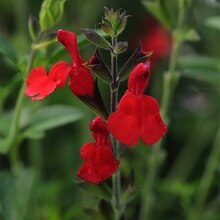 ---
So what are you waiting for? Spring? It's here! Time to get a load of fresh-from-the-oven grasses and perennials. They come in hot-to-pot liners from Emerald Coast Growers – your easy choice!