Answer:
Duct tape. A screwdriver. Bacon. Acorus gramineus.
Question:
What are four versatile home problem-solvers?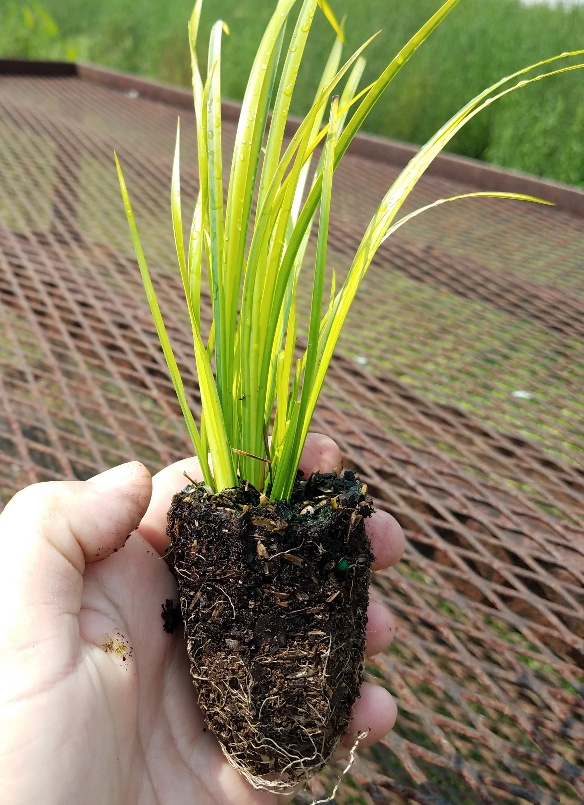 Acorus can't patch your canoe, open paint cans or make everything it touches delicious.
But it can beautify just about any moist spot in your garden -- sunny, shady or in-between. Duct tape can't fix that.
It looks great in containers, too. How pretty is a pot full of screwdrivers?
The common name "sweet flag" refers to the scent given off when the foliage is bruised. OK, bacon wins this one. Nothing smells better than bacon.
---
Here's our Acorus line. We offer four varieties, all with strong similarities and delicious differences, and all hardy at least to Zone 5. Despite their grass-like appearance, they're not true grasses.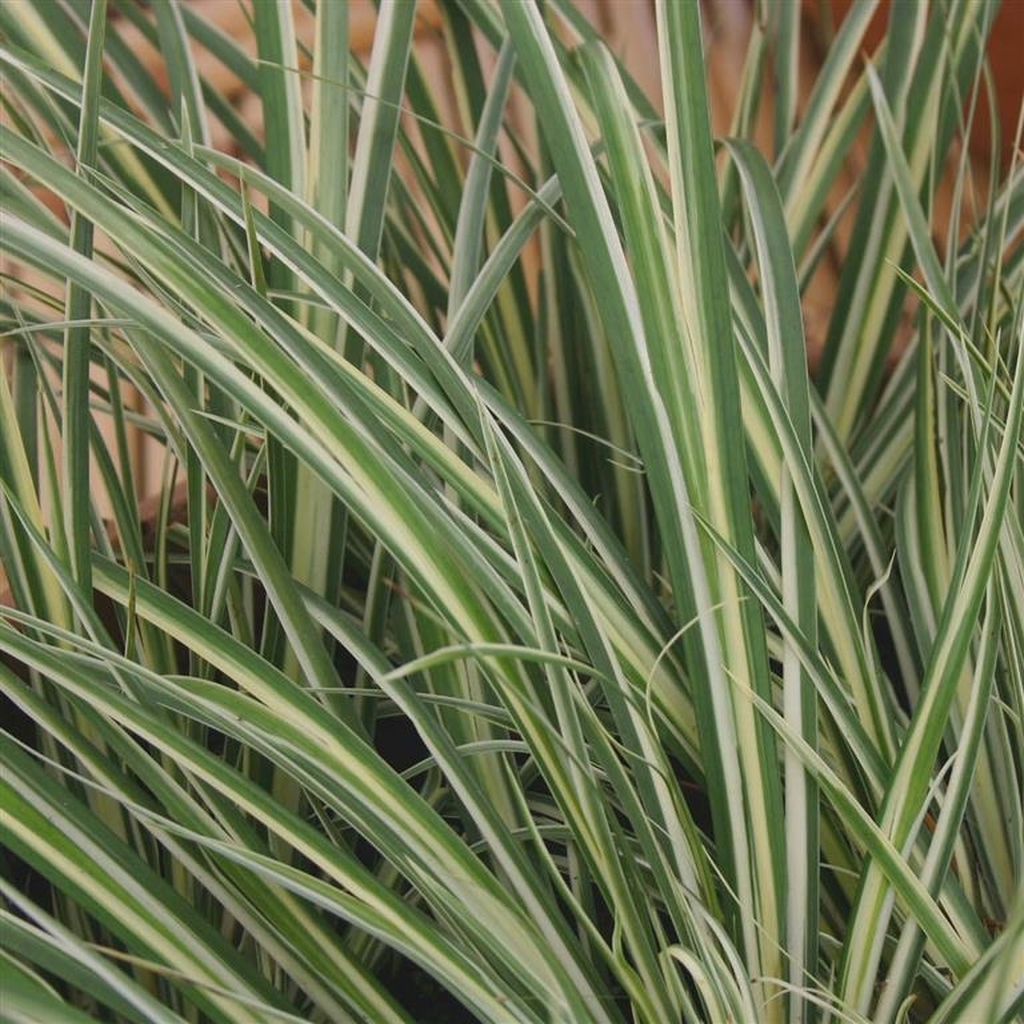 The tongue-twisting name reveals the genus' Asian origins. Green and gold variegation. Height 10 – 12".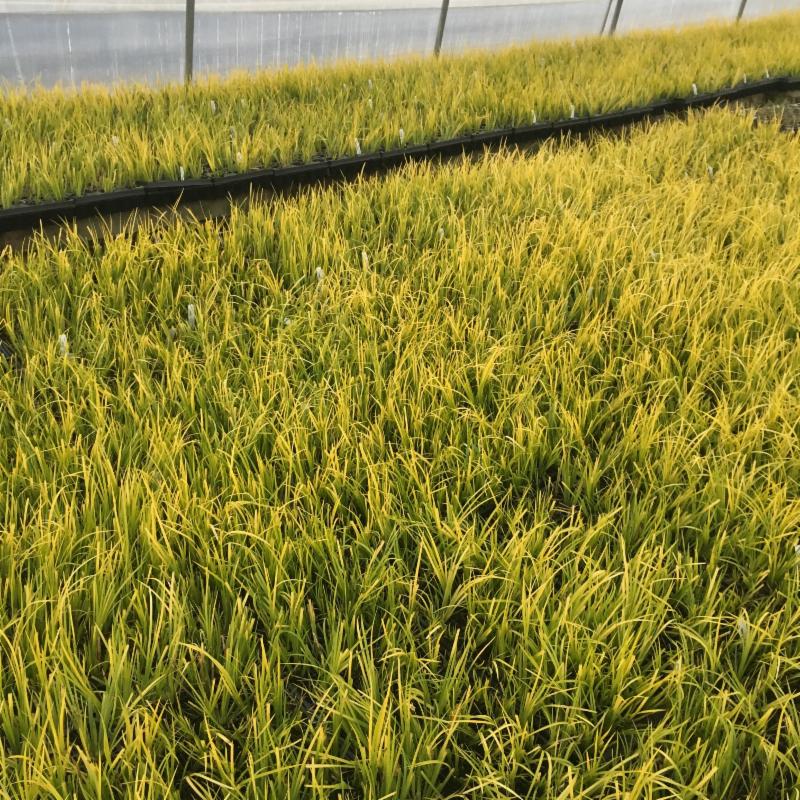 Ours is an improvement over others sold by the same name because ours is pure yellow, not striped. But! it's not new, it's the original. The stripey ones are Johnny-come-lately impostors. Ours is the genuine, 24-karat real deal. Height 6 – 10".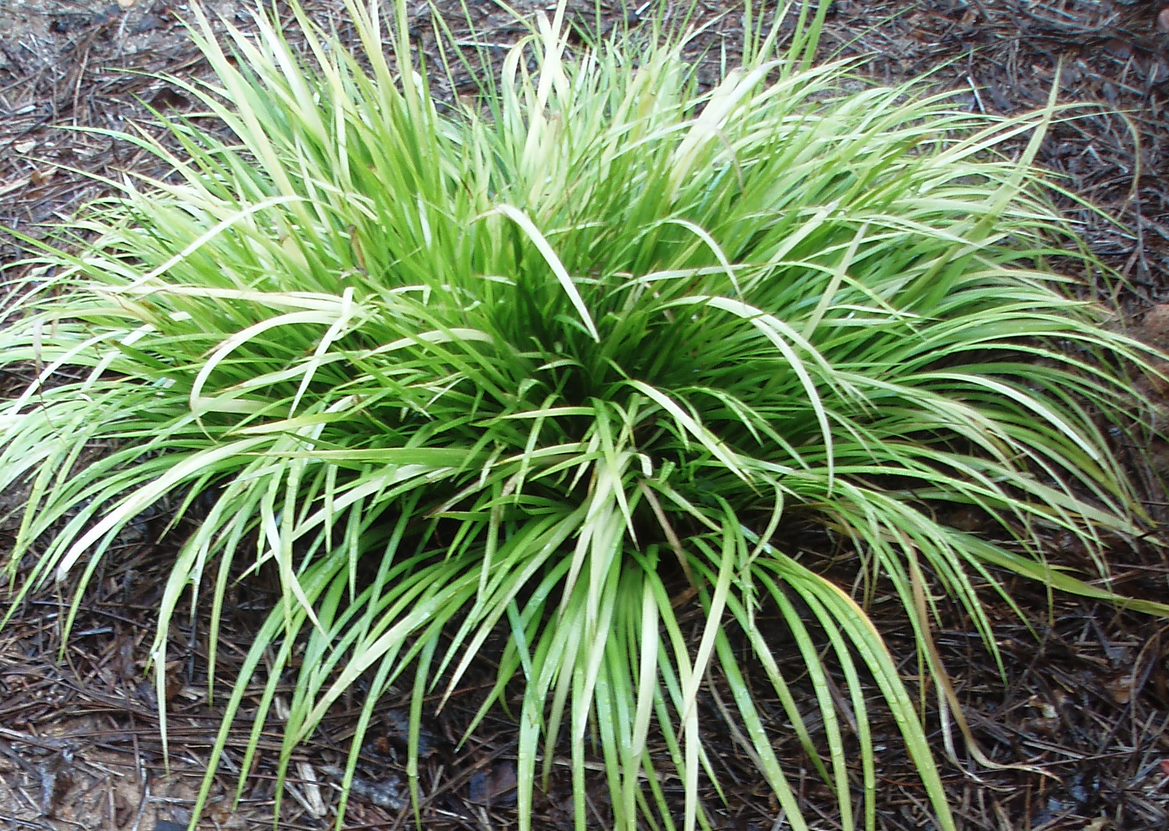 This tiny, low-growing groundcover is deceptively dainty-looking, but it's sturdy enough for occasional light foot traffic. Height: Just 4".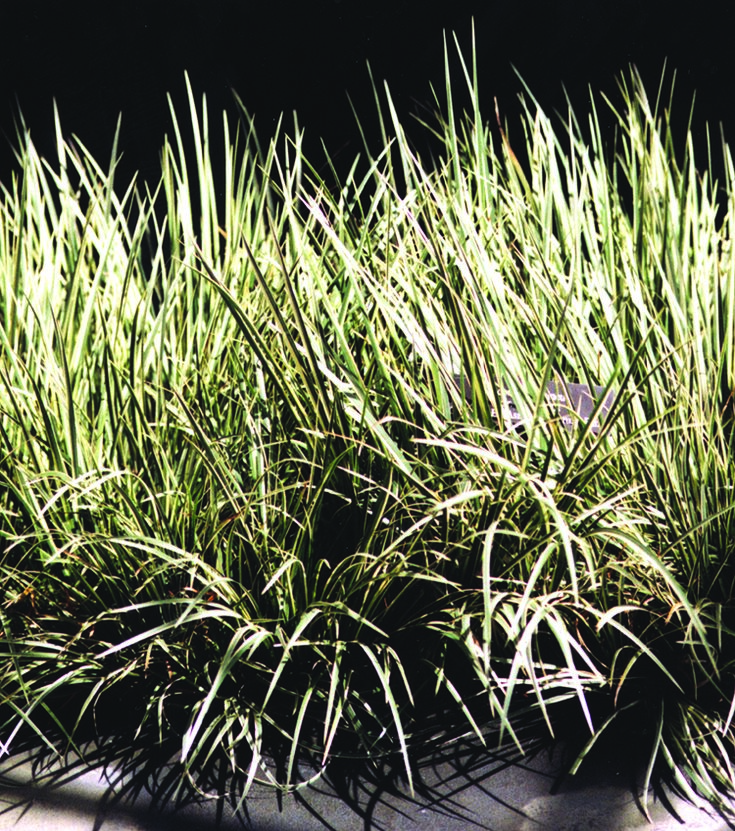 Creamy white variegation makes a stunning contrast to brighten dim sites. Height 10 – 12".
---
Bonus Question
An early form of now-familiar duct tape was first used to seal ammo boxes in which world war?
Yep, WWII.
---
Don't leave spring sales in jeopardy. Whatever your category – sun, shade, container or border – you'll find the answer in fast-finishing liners from Emerald Coast Growers. We're your easy choice!